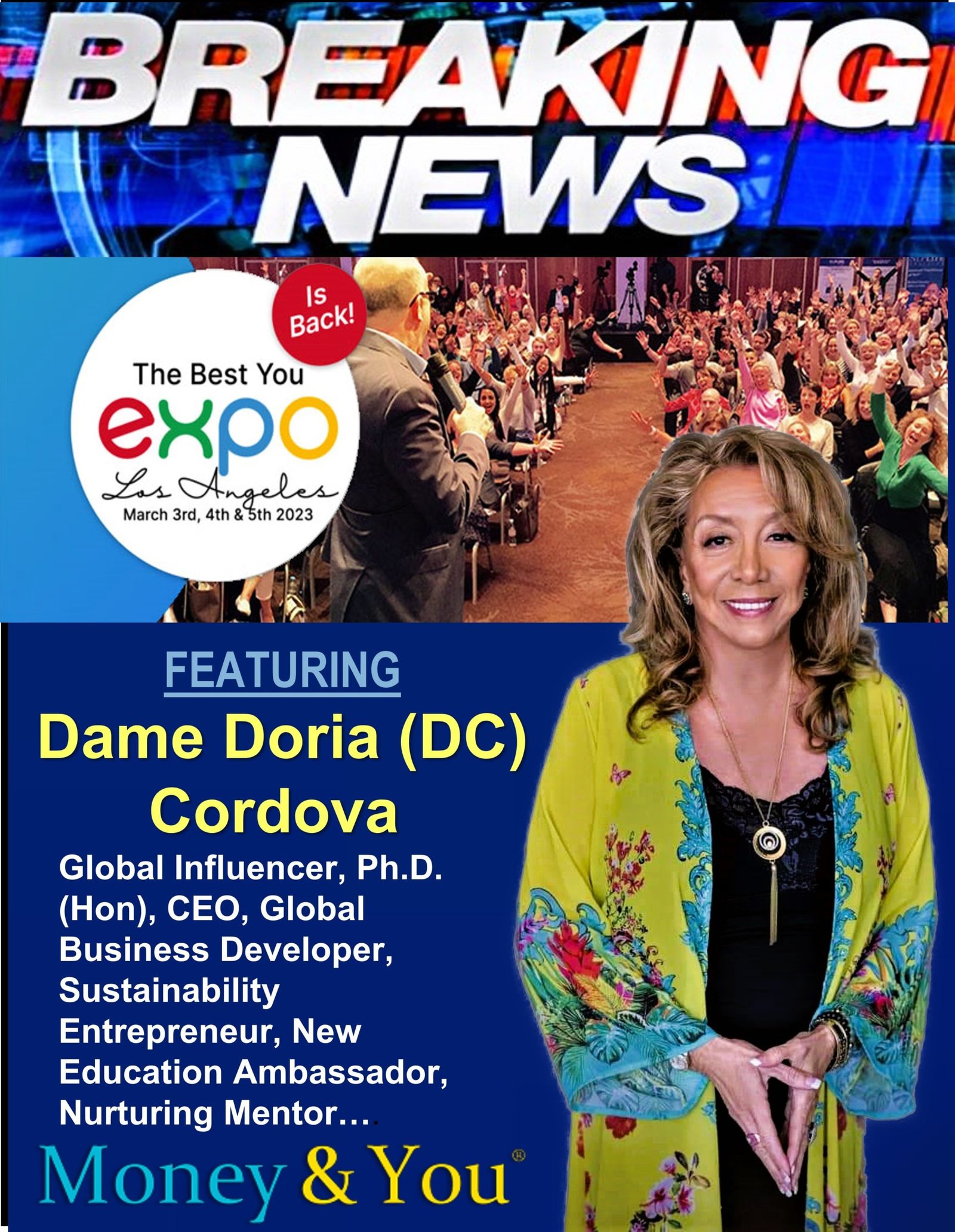 All the life-changing and inspirational immersion moments will be in Los Angeles for 2023; join them March 3, 4, & 5 from 10 am to 6 pm PST at the LA Convention Center.
Dame Doria would love to meet in person those she has met online! She hopes to see you in LA March 3rd to 5th. If not, they can still join online… Get a free ticket: https://di373.isrefer.com/go/free-ticket-LA-Expo/D2357C/ Come visit her in Booth 318 – and join her on Friday the 3rd when she is speaking at 4.30 pm, and Sunday the 5th at 5.30 pm in the Best Business area of the event!
This event is designed to empower and inspire individuals. They have the opportunity to learn from industry experts, connect with like-minded individuals, and gain the tools and strategies they need to achieve their goals. Whether a person wants to improve their relationships, advance a career, or find more fulfillment in life, this event has something for everyone. Their expert guest speakers will cover many topics, including goal setting, time management, effective communication, and much more.
First, there's the Masters, Mentors, and Influencers stage. Here, people can have the opportunity to learn from some of the most successful and accomplished individuals in their field. Whether someone wants to advance their career or start their own business, this stage is packed with valuable insights and advice.
The Empowering Speakers stage is a perfect choice for those looking to be inspired. This stage features some of the most dynamic and inspiring speakers in their fields of expertise.
But it's not just about knowledge gained. This event is also about a community where people can connect with other attendees and form valuable connections that can help them in their personal and professional life.
Dame Doria (DC) Cordova, Ph.D. (Hon.), CEO, Global Business Developer, Sustainability Entrepreneur, Ambassador of New Education, Mentor of Nurturing
Dame Doria (DC) Cordova owns Excellerated Business School for Entrepreneurs, Money & You, and other Excellerated programs, a global platform with over 200,000 graduates since 1979 from over 85 countries – especially from the Asia Pacific region and the Americas. The programs are taught live and online in English, Chinese (Mandarin / Cantonese), Spanish, Tamil, Japanese, and Vietnamese – soon expanding to Bahasa and other languages.
Many of today's wealth and business leaders have attended the Money & You program and transformed the way they teach, chose to have a greater positive impact in the world, and integrated into their organizations the win/win/win principles taught in the program.
You can see the Notable Instructors that have taught at the Excellerated Business Schools, including the likes of R. Buckminster Fuller, who inspired her and many others to live their lives and create products and services, asking this question: "How do we make the world work for 100% of humanity, in the shortest possible time, through spontaneous cooperation, without ecological offense or the disadvantage of anyone?" http://www.globalexcelleratedbusinessschool.com/notableinstructorssince1978
Through these graduates, including her business partnership of nine years from 1985 – 1994 with Robert T. Kiyosaki of Rich Dad/Poor Dad fame, Dame Cordova's work has touched the lives of millions all over the world. The essence of her work is to create teaching environments where established (and up-and-coming) entrepreneurs, professionals, and educators not only focus on the bottom line/profits but also create products, services, and programs which add value to humanity.
She is the only Latin woman that was part of the group of pioneers, led by Marshall Thurber and Bobbi DePorter, that began the development of the entrepreneurial, transformational, experiential training industry in the late '70s. She inherited the work on July 8, 1985, which has now expanded to what it's today through countless partners, associates, teams, and the support of many graduates and friends.
Along with Robert Kiyosaki and his wife then, Kim Kiyosaki, of the Rich Dad/Poor Dad series, in 1985, they opened that industry in Australia, New Zealand, and later Singapore. Subsequently, along with new partners, Malaysia, Taiwan, Hong Kong, China, Indonesia, India, Thailand, Philippines, Cambodia, and other countries have been opened. Their larger influence has been in the Chinese language – in the Chinese world through the Asia Pacific region.  Having presented programs in China for 19 years. Dr. Willson Lin and his Doers Group organizations have put the Excellerated programs "on the map."
Many of today's transformational leaders have attended the Excellerated programs and have gone on to duplicate and expand the Excellerated experiential educational methods. This has supported the continuing education of Financial Literacy of the masses globally, and her many graduates work has helped spread the essence of this mission to millions worldwide. The list of Notable Graduates of her Money & You program reads like a "Who is Who" of today's wealth experts.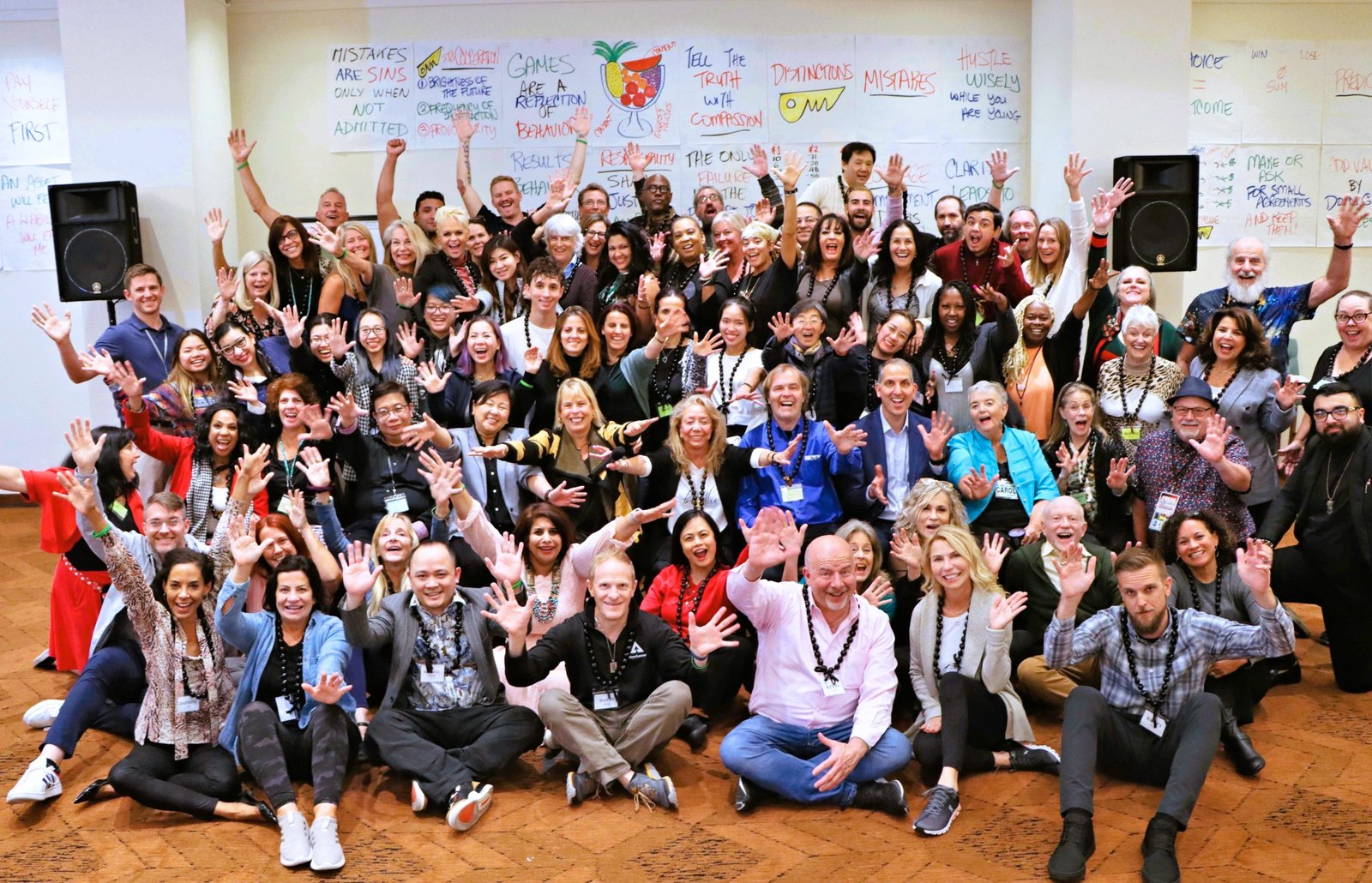 The Money & You program can give people access to powerful, time-tested, proven strategies, tools, and skills based on a set of immutable "Laws of the Universe" and the international playground and community to create long-term sustainable wealth, which is not about having to work hard. Success is understanding the "Laws of the Universe" that govern how we design our lives and how we can live fully, truly, and fully engaged from a powerful position of choice.
The Money & You's Excellerated Learning Process will show people how:
To work with and inspire people through connection and strong relationships.
To grow a business using leverage so a person can work smarter, not harder.
To develop a strong mindset of abundance for all and how there is plenty for everyone.
To recognize a social problem and use entrepreneurial principles to organize, create, and manage a business to make social change.
To be free from money enslavement forever.
Discover how to peel back the layers of success, wealth, and business-building breakthroughs. It means going back to the basics…
How to make decisions about a person's future.
How to determine where a person should put their time and effort.
What to think about people and how to deal with specific types of people.
It is knowing the biggest key to long-term, sustainable success.
They understand how multi-millionaires and billionaires think about life and society.
Create quantum leaps in business, relationships, health, spirituality, and community.
Money & You is one of the most respected, life-changing programs in the world today…The Money & You program has literally changed tens of thousands of people's lives around the world over the last three decades. Money & You teaches proven principles, strategies, formulas, and tactics unlike any other program available.