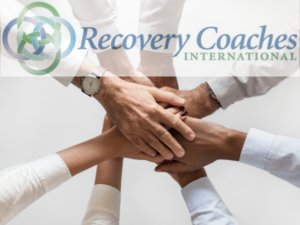 The Addictions Coach and founder of The Addictions Academy, Dr. Cali Estes, confirmed new members have been elected to the Board of Directors for the acclaimed Recovery Coaches International organization. Dr. Estes is the President of Recovery Coaches International a non-profit which works to further the interests of those in or seeking recovery from addiction.
The new members serving are Anjia Nicolaidis – Vice President, Jeff Jones – Treasurer, Dr. Teralyn Sell, and André Viel. Dr. Estes will continue to serve as President along with Beverly Buncher as Secretary.
"I am thrilled with this Board of Directors and we welcome the newly elected members with open arms. I value their experience and insight. I can see this board doing wonderful things for the recovery community!" Estes exclaimed.
Explaining the need for an organization such as Recovery Coaches International, Estes noted, "We want to continue to educate coaches, mental health professionals, and the addiction recovery community about Recovery Coaching."
She explained, "We are also here to provide ongoing support and resources to current and new members of Recovery Coaches International."
With addiction issues and drug overdoses dominating the headlines daily, demand for professionally trained Recovery Coaches is at an all-time high.
Professional Recovery Coaches work with their clients to set and reach powerful, effective, meaningful and relevant goals, which often leads to higher levels of success. Coaches help clients sharpen and maintain focus to more quickly produce results as well.
"Coaches provide the tools, encouragement, and structure to accomplish more, and are often the support many people need to find recovery success," said Dr. Estes.
The "epidemic" is real and Recovery Coaching is recognized as innovative and effective. Recovery Coaching strategies have been applauded throughout the behavioral health industry and beyond.
"2017 was the worst year ever for drug overdose deaths in America," reported Vox recently. Nearly 200 people a day died of drug overdoses in 2017, based on preliminary federal data.
According to preliminary data from the Centers for Disease Control and Prevention, more than 72,000 people in the US are predicted to have died from drug overdoses in 2017 — nearly 200 a day. That's up from 2016, which was already a record year in which roughly 64,000 people in the US died from overdoses. At least two-thirds of drug overdose deaths in 2016 and 2017 were linked to opioids.
If the estimate holds, it means drug overdoses in 2017 killed more people than guns, car crashes, or HIV/AIDS ever killed in a single year in the US. As with 2016, the 2017 death toll is higher than all US military casualties in the Vietnam and Iraq wars combined.
With the costs of treatment dissuading many who would otherwise seek help, Recovery Coaches can often be the key to recovery for many. Coaching can also be instrumental in getting people to the help they need along with effective follow-up and support.
Dr. Estes recently stated, "Our current system of addiction and substance-abuse treatment does not always work and professional coaches and interventionists are needed more than ever."
Explaining the need for an increase in professional Recovery Coaches and Interventionists, Estes noted, "The rate of drug overdoses is astonishing, and the alcoholism rate continues to climb as well. A carefully executed Intervention followed by effective Coaching has been proven to work where traditional methods often fail."
Find out more about Recovery Coaches International at http://www.recoverycoaching.org/.
To learn more about Dr. Cali Estes and The Addictions Academy, visit https://theaddictionsacademy.com.