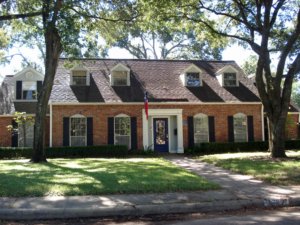 Dr Cash Home Buyers, started in early 2018, is located in fourteen markets across the USA. "We are
home buyers in Houston
and we offer the homeowner a personal approach with local, highly experienced residential real estate professionals. Our people have the experience to
make quick evaluations about repairs and home values
, which is our key to success. Many of the houses we purchase have physical deficiencies and it is our job to estimate the cost to repair the house for a retail sale," stated Raymond Campbell, owner of Dr Cash Home Buyers.
The company buys homes in any condition and makes allowances for repairs, which is a big selling point to some homeowners who have no desire to hire and manage contractors. And many homeowners simply don't have the funds to make the necessary repairs. The company also promotes the fact that they use cash to purchase houses and that eliminates all paperwork, qualifications, and delays of having to work with a lending institution.
Dr Cash Home Buyers is a group of house buyers in Houston and works with homeowners on a personal level. Their real estate professionals have years of experience in their local markets and that gives them the knowledge and confidence to make on-the-spot offers. The real estate industry is not a commodity industry because all houses are different in appearance, size, amenities, and physical condition. So it is important to know not only the pricing structure of housing in a city but also the costs of repair contractors.
"Most markets are fairly similar concerning the reasons why homeowners decide to work with house investors. We have found that job transfers account for a large portion of the homes we buy. Life changes, such as divorce, are also a motivating factor in the sale of houses. And we see a lot of inherited homes being sold because often those inheriting the houses don't have a need for another home. Some home sellers have acquired one or a few houses over the years as rental houses and they have decided they no longer want to be landlords. And many of these houses need a lot of repair work to the major systems – the foundation, roof, plumbing, and heating/cooling," stated Mr. Campbell, "And repair costs can add up quickly. A modest updating and repair of all systems to a good or excellent condition can easily cost $30,000 – and often more."
Dr Cash Home Buyers knows there is a large market for their home buying services because they offer quick cash without the hassles of home repairs, realtor commissions, or buyer's waiting for loan approvals.
Location Info:
Dr Cash Home Buyers
9801 Westheimer Rd, Suite 302, Houston, TX 77042
713-820-9363