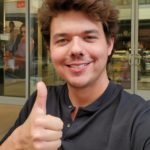 We visit Las Vegas  Oil Expert Eben Rockmaker as he shares oil tips for performance and savings.
This is a Post-Pandemic Market Update from across the Nation and in your town.
As different businesses around the world are being affected by the pandemic, we are visiting Business Owners and Professionals in each city as they share how they are adjusting.
Info: https://www.youtube.com/channel/UCqvP134tKWEnDAsmBZO3C8g
Watch: