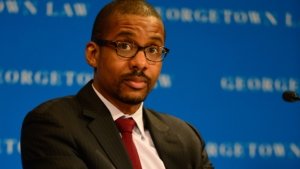 FintechPolicy.org
, an interactive hub focused on assembling key news items and analysis of global regulatory developments in financial technology, has launched. It will be the first website of its kind to focus on policy across an increasingly expansive fintech ecosystem. Although its focus will be on the United States, approximately one quarter of its content will focus on international developments.
The website is entering the fray of financial technology as regulators, investors, academics and the public-at-large seek to make sense of technology's increasing influence on institutions and on our collective cyber lives. The site aggregates top news in the areas of cryptocurrency/digital assets, blockchain, cybersecurity, data and banking, finance and investments. Furthermore, it will host original contributions and instructive material with an eye toward creating a community of thoughtful analysis from academic, legal, industry, regulatory and policymaking experts. The content seeks to cut through the barrage of headlines across sectors and geographies to provide a clear and focused discourse on one of the core evolutionary issues of our time – the evolution, and at times bypassing, of incumbent financial services providers.
Topics addressed currently include fintech and financial inclusion, disclosures in Initial Coin Offerings, whether digital assets that begin their lives as securities can become (regulated as) commodities, and the proper rules that should govern artificial intelligence. The site also offers a calendar for fintech events and a portal for regulatory developments and analysis.
Fintech is often viewed as one of the fastest growing sectors in financial services, and topics of research. Conceptually, the industry involves the emergence of new tools for facilitating better data and analysis, investment, banking and insurance, payments, regulatory compliance and financial oversight and supervision. At the same time, fintech creates a variety of regulatory challenges given the at times upstart and unproven financial models and actors operating in the industry.
By democratizing information about the evolving drivers of financial services, the site aims to impact influential dialogues, and everyday conversations, about deep transformations in the ecosystem. New stories are uploaded every day and categorized by subject matter. A resource center also points readers seeking to build their own human capital to expert, unique editorial content developed for the site.
About:
The independent site was unveiled alongside other events in anticipation of Fintech Week, a Washington event held at the International Monetary Fund, Georgetown, and on Capitol Hill. The November conference, in its second year, included sessions with CFTC Chairman Chris Giancarlo, Comptroller of the Currency Joseph Otting, and SEC Director of of the Division of Corporate Finance William Hinman, moderated by law professor Chris Brummer.