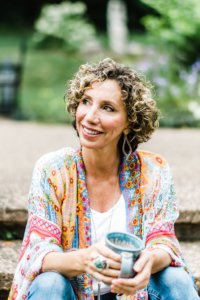 The new movie
Dumplin'
premiered on Netflix on December 7, starring Jennifer Aniston mixes the pain and acute self-awareness of being a teenager with the sweetness and tension that belie many female relationships.
The movie offers a more inclusive vision of beauty and tells the story of Willowdean Dickson, a plus-size teenager who signs up for the Texas pageant that her beauty-queen mother (Jennifer Aniston) won in the '90s. Initially an act of protest, Willowdean's entry encourages others, previously dissuaded by the image-consciousness of the institution, to compete as an act of protest against the old institution.
Audiences have certainly been positively affected. Since it premiered on the streamer last week, the comedy has been the subject of an outpouring of online praise with viewers lauding Dumplin's body positivity.
"Dumplin' shares lessons that everybody can learn from, lessons of self-love and our need for outside validation when we do not accept or love ourselves," shares psychotherapist Dr. Dori Gatter.
Children mimic their parents
"This movie reminds us, as parents, that we have to be very mindful of our relationship to ourselves, as our children will relate to themselves however we relate to ourselves," says Dr. Gatter.
Developmental psychologists have always said that children learn by imitating adults and this goes beyond what specific behavior they adopt. Children will model their beliefs and behaviors after their primary care givers beliefs and behaviors. But, more importantly, their self-image comes from how parents see themselves, the world and how they see their children.
"If we have any unconscious judgments toward our children, they will energetically read us and form their thoughts and ideas about who they are based on this," adds Dr. Gatter.
Self-love is the only real way to feel loved
As many psychology studies attest, self-love and compassion are key for mental health and well-being, keeping depression and anxiety at bay. Maybe one of the strongest messages of Dumplin' is that loving yourself exactly how you are in this moment is the only way to feel loved.
Dr.Gatter says that "It is hard to receive love from anyone else unless we love ourselves first. This is highlighted in the movie when Bo says to Willa "It doesn't matter what I think about you, does it?" Meaning that even though Bo thinks Willa is beautiful, if Willa does not think she is beautiful then Bo's words do not get through and change her views of herself. We can heal any self-loathing feelings we have for ourselves by letting others love us, but we have to love and accept ourselves first."
Self-discovery
Another wonderful message in this movie comes from the Dolly Parton quote "Figure out who you are and do it on purpose."
"This is another way of saying that you need to discover who you are at your core and love yourself as you are and then live your life from this place inside of you," adds Dr. Gatter.
"We can get angry and lash out at others as Willa did in the movie and feel like we don't want to be in what feels like hurtful dynamics with people quitting on us or judging us. The truth of what we are saying is that we don't want to quit on ourselves. It begins there, the transformation from quitting on ourselves to instead connecting to that spark, our true essence of whom we really are as Willa had in her connection to her Aunt in the movie. We are often our own worst critic and rarely say loving things to ourselves. Start to build a relationship with the kid inside of you who still needs unconditional love and be the good grown- up they can count on to love them," Dr. Gatter concludes.
Dr. Dori Gatter is a Psychotherapist and Relationship Expert for over 20 years. She helps couples upgrade their relationships and transform their lives. Dr. Gatter does this through a bespoke process that she created to facilitate healing and growth in relationships. She has been voted in the top 10 Psychotherapists in her state.
Dr. Gatter has also co-authored two books, including a children's book that teaches children how to relate to their emotions. Her work has been previously featured on NBC Channel, Forbes, The Huffington Post, Cosmopolitan, Reader's Digest, Bustle and Shape Magazine.
Find more about Dr. Gatter's work at www.drdorigatter.com