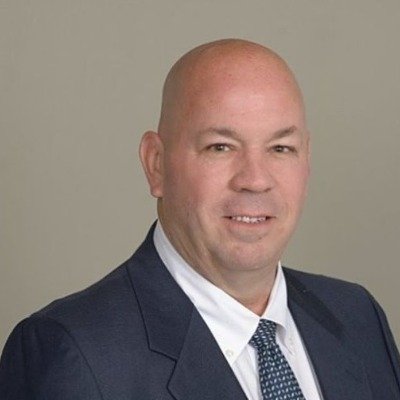 Guy McCord discusses recruiting and retaining key employees in a small business. 
Listen to the interview on the Business Innovators Radio Network:
https://businessinnovatorsradio.com/interview-with-ft-worth-financial-professional-guy-mccord-mba-discussing-recruiting-retaining-key-employees/
After identifying the key qualities and qualifications that would make someone a good fit for a small business, it's time to start recruiting! Here are some tips on how to effectively promote job openings:
Use online job boards – Guy explained: "This may be one of the easiest ways to reach potential applicants. Be sure to include accurate information about open positions such as responsibilities, benefits, and requirements."
Utilize social media – Promoting job openings through platforms like Twitter and LinkedIn can help to spread the word quickly while also giving potential applicants a sense of what it's like to work at the company.
Reach out directly – Recruiters can ask people within their network if they know a great candidate for the position. This can be an effective way to find the right fit for the team.
To effectively retain employees, business owners must create an attractive and inviting work culture that will keep them around for the long haul. Here are some tips on how they can make their small business attractive for long-term employment:
Offer competitive salaries – Make sure they're offering salaries that are competitive with other businesses in their industry. This will help ensure they're attracting the best talent available.
Create an environment of respect – They should ensure that everyone is treated with respect and that their opinions are valued by management. This can go a long way to creating an enjoyable workplace for employees.
Provide development opportunities – Guy added: "Investing in employees' skills and development is another great way to keep them around for the long haul. Encouraging career growth can be a powerful motivator for any employee."
About Guy McCord
Guy McCord lives in the Dallas/Ft. Worth area with his lovely wife of 30 years, Patricia, and their son, Andrew, who will soon be a senior in high school.
Growing up in Plano, Texas, his grandparents were his heroes. One of his grandfathers served in Germany's US Army and received a Purple Heart. His other grandfather was a West Texas rancher and worked for 40 years as a rural mail carrier. Guy's grandmothers were steadfast in their faith.
Guy has served in staffing as CMO, logistics and commercial building maintenance as both a CFO and CEO. He has also served many small businesses in consulting.
Guy is a retired Texas rugby referee and serves Dallas County as Presiding Election Judge. After earning his MBA in 2007, he authored 7 articles. He supports the Monastery of the infant Jesus of Prague and St. Joseph.
His faith is his foundation, and he lists Jesus, Mary, Joseph, his wife, his son, and his great friends among the most important things in his life.
By structuring client retirement money to minimize taxes, safeguard against market losses and allow for upside gains while allowing for lifetime income.
Learn More: https://guymccord.com/
Recent News and Interviews:
Discussing Annuities
https://authoritypresswire.com/ft-worth-financial-professional-guy-mccord-mba-interviewed-on-the-influential-entrepreneurs-podcast-discussing-annuities/
Discussing the Myths of Life Insurance
https://authoritypresswire.com/ft-worth-financial-professional-guy-mccord-mba-interviewed-on-the-influential-entrepreneurs-podcast-discussing-the-myths-of-life-insurance/