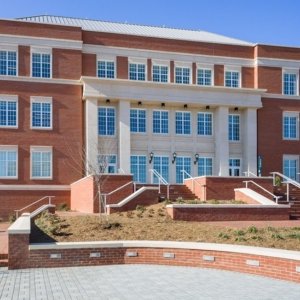 Geoff Ables, C5 Insight Managing Partner, and Tricia Desso-Cox, C5 Insight Managing Director, will be presenting four CRM Workshops at CRMUG Summit Academy. Academy pre-conference training sessions are scheduled on October 14 and 15, 2018 at the Phoenix Convention Center in Phoenix, Arizona ahead of CRMUG Summit. For more information or registration for CRMUG Summit and Academy, visit
https://www.CRMUGSummit.com
.
The theme of the CRM sessions conducted by Ables and Desso-Cox is "Getting (Re)Started with Customer Engagement (CE)." These non-technical sessions are designed for sales, marketing, service leaders, project managers, and administrators at companies that are just starting a CRM project or want to bring additional focus to an existing project. Participants can attend all four sessions or choose sessions that are relevant for their stage of the CRM journey. Brief session descriptions are shown below.
"Planning for CRM Success" on October 14 is about creating a roadmap, project plans, getting the team engaged, building a business case, measuring ROI, benchmarking user satisfaction, and constantly improving. Participants will take away a workbook with a framework for planning to launch or improve their CRM project.
"Starting with Customer Personas and Journey Maps" on October 14 will help attendees define customer (and CRM user) personas, develop journey maps, identify opportunities to improve the experience, and innovative thinking for tying together the sales, marketing, and customer care processes. Participants will take away a workbook and worksheets with a practical approach for developing personas and journey maps.
"Designing Sales, Marketing, and Customer Care Processes" on October 15 is a process design session that can be applied to designing any process in CRM. Attendees will learn why a sales process is important, the different types of processes, why the out-of-the-box opportunity process isn't always a good fit, steps for engaging the team in developing a process, and how processes should evolve over time. Attendees will take away a workbook with an initial process design and a set of worksheet templates for taking a process from the first steps to sophisticated.
"CRM Adoption Strategies" on October 15 discusses why 80% of organizations struggle with adoption and user satisfaction at some point in their CRM journey and then walks through dozens of approaches to adoption that have proven successful in different corporate cultures. Attendees will walk away with a workbook full of ideas and practical steps to take to get users, leaders, and managers to learn to embrace CRM and show a proven ROI.
C5 Insight was founded in 2002 and is a leader in delivering customer engagement and employee collaboration projects. The company has consulted with hundreds of companies around the world in a broad range of industries. The firm has twice been named to the Inc. 5000 list of fastest growing companies. For more information about C5 Insight, visit https://www.C5Insight.com.