Everyone has a strong desire to keep their loved ones safe and sound.
However, the tragic events in Canada, France and Australia have detonated a shock wave of fear throughout the world forcing people to re-evaluate and question what they should do in order to protect their families from harm.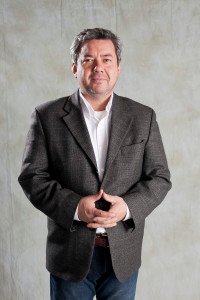 George Torres believes he can help people with that challenge and recently shared his thoughts on security with Business Innovators Magazine.
BIM:
George, I understand you are the owner of a Toronto based Locksmith company and you have also invented a door security system correct?
George Torres: Yes, actually, I was born and raised in Ecuador. I moved to Los Angeles in 1985 where I started out as a Locksmith.
In 1989 I moved to New York where I built the foundation for my current company. Then, I moved to Toronto in 1992.And, in 2002, I founded Eagle Doors And Locksmiths.
BIM: So, was it at this point you decided to invent your door security system?
George Torres: Yes. You see, we would get calls from home owners, businesses and institutions asking us to repair their locks and doors after break-ins. So, after completing a job I always thought, ok, I just repaired this lock and door but, what will prevent another break-in from happening after I leave?
I mean, I was shocked when I researched break-ins and discovered 75% of all break-ins occur through a front door and 85% of break-ins that occur through a door are done with either a kick or a crow bar. And it takes less than a second to kick in the average door.
BIM: Those are very alarming statistics.
George Torres: Absolutely! And, when you consider the number of home break-ins has been on the rise for over the last thirty years…well, it becomes very scary to think about. And we just aren't talking about petty criminals here either. I just read the other day terrorists are threatening to go to western countries and commit crimes that include home invasions etc; etc;
All of these scary statistics and bad news stories force us to live in fear. And, the problem of crime doesn't go away after a crime is committed. I have witnessed the psychological and financial toll crime takes on people.
So, I'm just trying to give you an idea of how all this negative information haunted me and why I promised myself I'd come up with a solution for good people who want to keep their loved ones safe.
BIM: And, what is the solution?
George Torres: Well, I realized through much trial and error, I basically had to reinvent the door with my customer's security in mind and that inspired me to invent the Torrsec Door Security System.
BIM: And, what is that?
George Torres: It is a metal based reinforcement system that attaches to a door and the door jamb. It strengthens the door and door jamb and helps them act as one strong unit that repels the force of a kick and the prying force of a crow bar.
BIM: Does it work?
George Torres: Yes it does. Over the last two years we've conducted a very successful pilot project in the Greater Toronto Area. We installed Torrsec to 1,000 homes, business and institutions. The feedback from our customers has been phenomenal and this lead us to some exciting expansion opportunities including the possibility of getting Torrsec into some big hardware store chains both nationally and internationally.
BIM: That is exciting news.
George Torres: Yes it is. Commercial expansion is always exciting for a product like this but what really excites me is the possibility that my invention can help people around the world feel safe.
I firmly believe if you feel safe and secure in your home then you become empowered and can live your life the way you want to no matter what any local or international criminal does. That is what really drives me.
Author, Entrepreneur and Marketing Strategist Tom Holub owns a Toronto based marketing firm and enjoys sharing the world changing ideas he discovers from the interviews he conducts with today's business leaders.