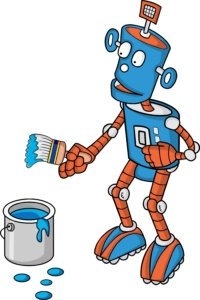 GetVisible, a leading provider of digital marketing solutions to lawyers, consultants, healthcare organizations, retailers and manufacturers, has launched a series of free "brand visibility" video trainings series on YouTube and LinkedIn. The videos are presented by Jason Ciment, the CEO of GetVisible and the author of the recent bestseller "I Need More Clients" which describes "Digital Strategies to Grow Your Business." Many of the video topics are taken from the book which is available on Amazon and Kindle at
https://amzn.to/2JkCQ2S
Ciment believes this series of free training videos is perfectly aligned with the company's mission to drive tangible and sustainable traffic, leads and sales growth through digital marketing efforts. "Search engine optimization (SEO), pay-per-click (PPC) advertising and social media marketing on Facebook, Instagram and YouTube are incredibly powerful sales tools, but learning how to leverage these traffic channels can be confusing and overwhelming. The vast majority of professional services providers like lawyers and doctors don't know how… or even where to begin promoting their websites online" stated Ciment. "This training series is not about modest incremental sales growth. Leveraging multiple traffic channels online for lead and sales growth is a game changer and will create an immediate competitive advantage for any B2B or B2C focused organization that deploys them," he continued.
To deliver the videos, Ciment is leveraging the video opportunities offered by LinkedIn and YouTube. By posting the videos inside these channels, Ciment has access to tens of thousands of highly targeted connections he has been cultivating for years.
Ciment's first set of website marketing videos went live this Summer. The first video at http://bit.ly/2vnHFm4 focused on the SEO content marketing and Google Answer Box tactic of writing longer and more focused "question and answer" based articles rather than the more common and ubiquitous shorter blog posts. The 2nd training session at http://bit.ly/2MvGI2N touches on the SEO tactic of speeding up web pages and explains how to use the free www.GtMetrix.com speed test assessment tool.
Upcoming videos to be released this Autumn will cover topics such as improving email deliverability by adding SPF and DKIM records to your domain DNS entries; optimizing videos on YouTube by using tools such as TubeBuddy; adding schema architecture to display ratings in Google listings, and checking your website security to ensure that Google Chrome does not display any warnings that could negatively impact your search engine rankings.
About Get Visible
GetVisible (formerly LA DEZIGN), is a leader in the digital marketing services industry, providing innovative, high-impact solutions for traffic, lead and sales generation growth through online channels. For almost a decade, GetVisible has delivered an ever-growing combination of website visibility and multi-channel traffic solutions that include: website design, WordPress development, search engine optimization, Adwords pay-per-click advertising, social media marketing (e.g. Facebook, Twitter, Instagram, and YouTube), ecommerce operations and Google reputation management services. See how you can put an "Action Plan" to work for your business by visiting http://www.GetVisible.com/ActionPlan.
GetVisible is a privately-owned company headquartered in Scottsdale, Arizona though originally founded in Beverly Hills, California. For more information about the GetVisible robot, our digital marketing services or to be featured as an interviewee, contact GetVisible at 877-SEO-4050 or visit us online at www.GetVisible.com. The video training program is also available as a private, dedicated training program delivered on site for individual companies.
Location Info:
GetVisible
4835 E Cactus Rd #225, Scottsdale, AZ 85254
(877) 736-4050