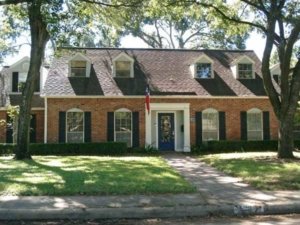 "Slowdown is the right word. It is not a bubble or a crash. I think it was time for the housing market to take a breather," stated Raymond Campbell of Houston Home Buyers, a company that operates as
home buyers in Houston
. "A number of important factors have led to this slowdown but the years-long price appreciation of houses seems to have out-paced income growth. It is simple math – fewer people can afford these higher priced homes. In addition, the inventory of lower priced existing homes for sale has been at or near historic lows for several years. And the rising mortgage rates have made home purchases more expensive," he commented.
Real estate observers say that home sellers are over estimating the values of their Houston homes. There seems to be a disconnect between seller expectations and the prices house buyers are willing to pay. Some real estate professionals have mentioned the hangover effects of Hurricane Harvey fifteen months ago. Many of the homes damaged during that event are now coming on the market as distressed sales and that is having some impact on prices.
A few year-to-year numbers help clarify the slowdown in Houston's housing prices. There was a 10 percent price appreciation in the second quarter of 2017. In the third quarter of 2018 that number had fallen to 3.5 percent. This 3.5 percent price appreciation represents the lowest level of price growth in four years.
Inventory levels for homes for sale recently edged up to a 3.9 month supply in December 2018 according to the Houston Association of Realtors. A six month supply is considered "normal."
Used and new home buyers in Houston are facing rising mortgage rates. When interest rates are higher it leads to a corresponding increase in taxes and insurance. These cost increases are also putting a damper on demand.
However, the engine driving the real estate market in Houston is job growth and this engine is still strong. People arriving in Houston need a place to live and the home builders simply cannot keep up with demand for new homes priced at or below the median home price of $235,000. Home prices will continue their march upward and this slowdown is temporary.