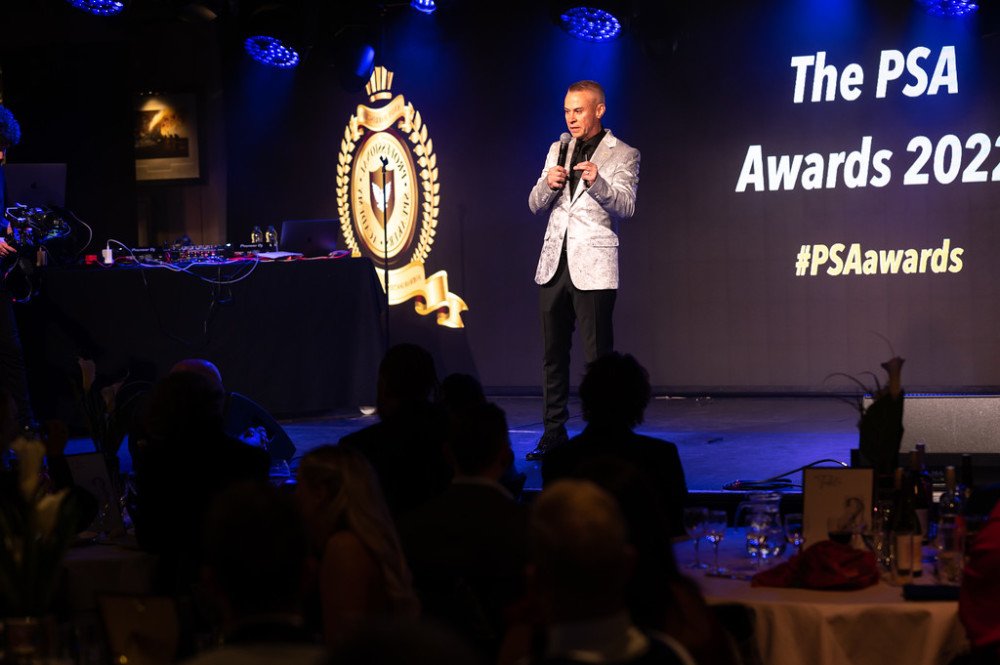 Inspirational coaches, entrepreneurs and business owners have been recognised for their achievements in public speaking at an awards ceremony in London.
The Professional Speakers Academy has given out awards to more than 50 people at its annual gala. This included a £25,000 prize for money coach Jazz Rose, who won the speaking competition which was held in the run-up to the event.
Jazz, who works with people to help them double their income, gave a 30-minute presentation telling his story and setting out his blueprint for success to walk away with the cash. The former sports coach used to earn just £30 a day working in schools before building a successful business and property portfolio which gave him financial freedom at the age of 34.
Andy Harrington, who founded The Professional Speakers Academy 10 years ago, said: "The awards night was a wonderful event and it was amazing to see so many people with important and inspirational messages to share with the world all together under one roof.
"All my events are dedicated to the memory of my son, Aston James, who was stillborn in 2015. This year, it was particularly poignant as my 24-year-old son, Josh, Aston's older brother, received the award named in his memory, which is given each year to someone who does something extraordinary."
He added: "This year Josh has taken over the running of my company and everyone agrees he is such an amazing lad, who lives way beyond his years. He is always ready and willing to help anyone in our academy and he got a standing ovation from members when he went up to receive his award."
The awards also included recognition for members of the PSA who have earned seven or eight figures with their businesses. And two members received Icon awards for their service to the training industry over a number of years.
Vincent Wong, who is the founder of Wealth Dragons, was one of the recipients of an Icon award. The other was given to Jonathan Jay, CEO of The Dealmaker's Academy, which teaches people how to buy and sell companies.
The award ceremony was held at Under The Bridge, a stylish venue at Chelsea Football Club, on Sunday, September 25. Attended by around 180 people, it was the first time the event had been held in person for three years due to the Covid-19 pandemic.