We are here today with Neal Norman, Kauai's #1 Real Estate Broker for five consecutive years. Neal arrived and settled on Kauai's North Shore more than 25 years ago giving him unparalleled knowledge of Kauai's properties.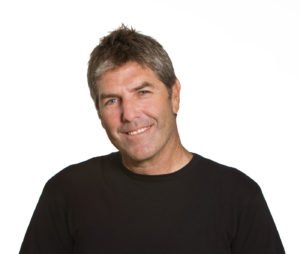 Q: Neal, you have had great success as an entrepreneur long before your success in real estate, can you tell me about what brought you to Hawaii and your start in the field of organics?
A: I came to Hawaii to follow my passion for surfing and windsurfing. Hawaii had the greatest waves and most fertile soil imaginable. Once I drove through the bridge in Hanalei, I knew this place was for me. The surf spoke for itself and the availability of fertile ag land was immense which catered to my love of farming, as well as designing and building homes which complement the magnificent land and topography of Kauai.
Q: What was it that moved you in the direction of real estate?
A:  I've always had a great love of land, homes, and design, and during my pursuit of finding my own perfect property for me and my family, I met MimsyBouret, owner of a real estate office called North Shore Properties.  She convinced me to turn the passion I showed when searching for my own dream home into a service for others. 
Q: What do you think may attribute to your success in real estate?
A: The biggest thing is being passionate about it and loving it.  When this is coupled with hard work and the skills and knowledge involved in real estate, the success follows from that. And there is, of course, an element of luck involved in success as well.
Q:  What percent of your clients are local versus transplants new to the area?
A: 10%
Q: What advice can you give to someone who is looking for a second home?
A: Make sure that the home is not only in a great location, but is physically set on the property to take advantage of the natural characteristics of the land – wind, view, slope, etc. The home that provides the right fit should have great function and work for the potential homeowner and their family.  Remember, form follows function.
Q: What is the most common problem you see your clients have in selecting a property?
A:  Clients not being well informed of all their options.  The most important thing is that the client is satisfied and they should have all information about the area and the possibilities. This is why it is so important for home buyers to find the most experienced brokers in any real estate market, those who know the area like the back of their hand.
Q: What advice can you give to a person looking for an agent in the luxury real estate market?
A: I reiterate the answer two questions above.  Find out who has done the most deals, who has the most experience and who knows the market inside out.  You also want an agent who is full time as they will naturally have a far better grasp than a part-time agent.
A: As a broker with Kauai's premier real estate company, Neal has continually been one of Kauai's top producers and most requested agents for more than twenty-five years. Neal's unparalleled knowledge of Kauai's properties and land combined with his hard work and determination have earned him and his company the top position in Kauai's growing real estate market. Neal and his team are involved in over 25 local, regional, national and international philanthropic causes ranging from the Kauai Community Arts Program and the Kilauea Point Natural History Association to the Natural Resource Defense Council, Greenpeace,Kauai firefighters association, Surfrider foundation, and SurfAid International.
Neal has also put his energy into developing meaningful and strong relationships with Kauai's county officials, architects, contractors, building trades and everyone in between. These relationships combined with his unique skill sets acquired from years of envisioning, planning, developing, and building property on Kauai become a true advantage for buyers and sellers and sets Neal apart from every other realtor on Kauai. For more about Neil go to www.nealnorman.com
Phone: 808-651-1777
Email: neal@hawaiilife.com.
.