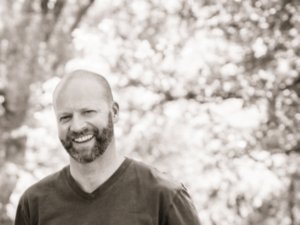 CEO of the McLean Media Group, James Hamilton Healy, has announced the firm is opening an agency in Bozeman, Montana that will focus on serving Business Coaches and Consultants.
Healy's agency, Leads for Coaches, will help Coaches, Consultants, and other Service Providers position themselves as a trusted authority in their market using different forms of media.
The agency then integrates the increase in credibility into high-touch lead generation systems and sales funnels, along with new Artificial Intelligence (A.I.) "chatbots" and other cutting-edge tactics.
"I feel like we are are leading the pack when it comes to client acquisition strategies by tapping into a powerful combination of trust positioning and creating conversations," said Healy.
Times are changing and to attract attention to a brand, a business owner needs to not only promote their business but also to promote themselves as a brand. People are moving away from liking a brand and more onto liking people. Authority branding and trust positioning tactics are gaining mainstream appeal, and businesses leaders are talking about it.
John Jantsch, the author of bestseller Duct Tape Marketing, said in an article for Entrepreneur Magazine, "Building personal brand authority is perhaps the most important element of marketing today for a brand, business, or individual trying to gain an edge. It does not matter how big or little an audience you might command, it is all about the right people believing in your point of view or way of doing business."
McLean Media has been helping entrepreneurs become highly credible experts for years, leveraging traditional authority building strategies such as book authorship with more contemporary methods like podcasting.
"Trust and authority are at the base of any business transaction. We help Coaches become trusted experts so any prospects they talk to already believe that particular Coach can help them," Healy said.
A story on Fox News stated, "The simple truth is, if you are not deliberately, systematically, methodically — or rapidly and dramatically — establishing yourself as a celebrity, at least to your clientele and target market, you are asleep at the wheel, ignoring what is fueling the entire economy around you, neglecting development of a measurably valuable asset."
Daniel Newman, a contributor for Forbes Magazine wrote, "Influencers may be marketing's next 'golden goose,' as people no longer trust ads, but they do trust people. More accurately, they trust a voice of authority."
In addition to creating the trust and authority needed more every day in the current market, Healy's agency uses their custom designed lead generation methods to create conversations between prospects and Business Coaches and Consultants.
Healy said, "With the world getting more cluttered and noisy all the time, it's very effective to take a step back and have human-to-human interaction, real conversations to gain connection, trust, and more business."
This style is called Conversation Marketing, where business is conducted one-on-one. It quickly continues to build the trust needed to complete client acquisition and can help Coaches and Consultants see rapid growth in their businesses.
"It's a bit old school, but it works. Having those conversations helps the Coaches understand where their prospects are challenged. It allows them to really personalize their response and helps comfort prospects and turn them quickly into clients," explained Mr. Healy.
"We use technology to start the conversation and let the Coach or Consultant enter in once it's determined that they are a good fit to help the business owner. The efficiency is staggering and getting better all the time. What used to take weeks can now happen in minutes."
Leads for Coaches use custom designed sales funnels and A.I. bots to qualify leads 24/7 allowing the Coaches and Consultants to spend time with their best leads. The steady stream of qualified leads can be overwhelming for some.
Trust and authority are added throughout the process to help the prospects feel better about their experience. Prospects report feeling less of a hard sales pitch and more help and support.
"People and businesses have problems right now and they don't want to fill out a form and wait for an email response, or be put through some terrible phone maze pushing buttons and getting nowhere."
"People want to talk to someone, they don't want to wait, and that's what Leads for Coaches does," Healy concluded. "We help create those conversations quickly and between the right people."
For more information on James Hamilton Healy and Leads for Coaches please visit https://leadsforcoaches.com or call (406) 414-6442.