Welcome to Business Innovators Magazine…Please introduce yourself and a brief thumbnail of your background.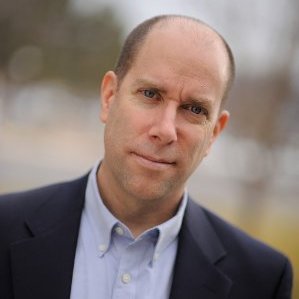 JB: Hello, My name is Jeff Birk. Thumbnail sketch? I'll give it a go, but I'm much better sketching bowls of fruit or majestic landscapes. I pretty much knew my destiny when my 5th-grade classmates all voted me the funniest guy in school. Later while in college, the local comedy club became a frequent hangout for me after I decided to give "open mic night" a try in 1990. The first night went so well the club brought me back, again and again, to open for touring comics. Soon, I was the headliner. Career highlights include opening for Jay Leno, Bill Cosby, Martin Short, Kevin James and Wanda Sykes among others, winning the National Lampoon Collegiate Comedy Pop-Off in 1991 and being featured on America's Funniest Home Videos.
After spending some years as a corporate presenter and trainer for companies such as Bose, Footlocker, Bayer and Honda, I became painfully aware of the sheer lack of great presenters worldwide. Death by PowerPoint, horrible storytelling, nervous fidgeting, zero humor, etc. I've seen it all and decided that something had to be done. "Train Like a Rockstar: Speaking Tips from a Stand-Up Comedian" was born.
BI: What would you say is the area in business that you are most passionate about and why?
JB: Effective and impactful messaging in a live setting. Listen, if you can't do your presentation in a way where the audience leaves your room saying, "That was one of the best presentations I've ever been to," you need help. I'm passionate about helping public speakers and trainers at all levels up their game to a level they haven't yet attained.
BI: How are you different than your competitors?
JB: What I do is so rare that I have yet to run into any competition. The closest thing would be someone who writes an article about what great comedians do on stage and how you can do the same in your public speaking. The only problem is these articles aren't written by someone who's opened for Leno, Cosby, and Martin Short let alone headlined clubs himself. I'm also not much into theory. When I do a half-day training, you better be ready to get up in front of everyone because I'm going to teach you, show you and then have you show me. Lastly, it's not just about being funnier in your presentations. It's all about blending in quotes, statistics and even a serious story that can bring your crowd to tears. I want people coming up to you afterward asking for your business card and not the link to the funny youtube video you shared.
BI: Please tell me about any recent business accomplishments that you are most proud of and why?
JB: One thing I'm proud of (and also humbled by) is at every breakout session I've done at either the ATD (Association of Training & Development) trade show or the Training Magazine International Expo has been standing room only. It's overwhelming to have a room for 250 people filled to capacity twenty minutes before I even begin. This tells me that there is a demand out there for what I have to offer. Presenters, trainers and public speakers in any role want to improve, and I'm blessed to have opportunities to help them.
BI: What Leadership qualities in Leaders do you most admire and why?
JB: One of the main reasons I achieved the rank of Eagle Scout in the Boy Scouts of America was because our leader (scoutmaster) went and DID everything with us. He didn't just tell us what to do. He went on the campouts. He showed us first aid. He took us to the state capitol. In short, he was a "show me, don't tell me" leader. You may have heard it said, "Don't ask me to do anything that you yourself are not willing to do." That was my scoutmaster, and this quality is the one which I most admire.
BI: What has been a key element of your success?
JB: For me it's all about taking calculated risks and not caring what people think if I fail. How far do you think I would have gotten if I quit every time I tried a new joke from the stage, and it fell flat? So what if two people out of two hundred laughed. Two people liked it. Now I go back, rearrange the setup and punchline and try again. Then next week maybe fifty people laugh. Now I know I'm on track and making progress because I'm revisiting and reworking the failure. Don't dwell on the failure, just revisit it. That's been huge for me.
BI: What are some of the business projects that you are currently working on that you are excited about and why?
JB: I'm excited about the release of my upcoming book "Train Like a Rockstar: Speaking Tips from a Stand-Up Comedian." I came up with the idea a couple of years ago after attending a trade show about training and seeing some of the worst trainers I've ever seen. At a trade show about training!!! I've taken my 20+ years as a stand-up comedian along with my corporate emcee and presenter experience and combined it all into a no-frills "here's how you do it" book. Highlights include how to capture your audience in your first two minutes, commanding and controlling your audience, memorization techniques, storytelling skills and a list of jokes for a variety of industries. As I mentioned earlier regarding my scoutmaster, I'm all about showing you how to do this stuff and not just telling you. That's why I also go out and do keynotes and half-day workshops for those who are ready to take their game to another level.
BI: What are 1 or 2 things you would like to say to a prospective client who stumbles across this interview?
JB: Call me. Email me. Pick my brain. Tell me your story. What is it that I can help you do to improve and be the kind of speaker you've always known you can be? And don't think for a minute that you can't improve. Using even a few of the techniques from my live classes or in my book will prove otherwise.