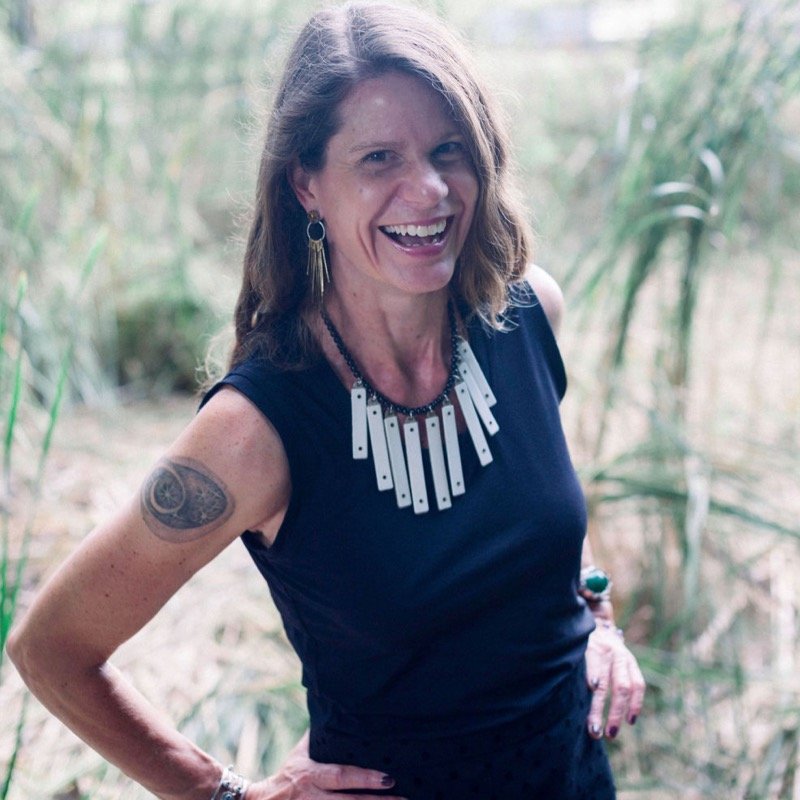 On a recent episode of Influencers Radio with Jack Mize, Jewelry Artist and Holistic Metalsmith Ali Kauss discussed how her creation of Transformational Adornments transcends jewelry beyond being a fashion accessory.
For over 20 years, Ali has been creating pieces of jewelry with precious metals that speak to the essence of an individual's journey.  Each piece is handcrafted using Ali's unique creative process, one that involves traditional tools and techniques as well as her intuition.  The result is a beautiful, customized, and powerful symbol of empowerment and encouragement to express individuality and claim self-worth.
During the interview, Ali explained how her background in fine arts is infused in her creations, "I come from a place of arts, and wearable art is definitely what I consider what I do. Humans have been wearing jewelry since the beginning of team as a vehicle of communication, but also to connect with the divine. And that's whatever word you want to put in there—God, Source, Spirit. Jewelry has been used to connect an individual to that higher power. My custom Transformational Adornments really help individuals feel that essence within themselves, which is my intention behind the process of what I do. This allows them to feel connected to that higher power, that place in their community, from the inside out."
On what fuels her passion for sharing her gift with others, Ali said," That one-on-one connection is definitely a motivating factor. I really love to honor the individual and help them feel empowered to live their lives and shine their light; it even makes me teary-eyed to think about it. I have a Fine Arts degree in metal smithing with an emphasis on jewelry. So 20 years ago, when I found the metal smithing studio, I didn't know I would end up empowering people or making pieces that helped empower people. At that time, I was pretty much a hot mess, going through the process of elimination to figure out what I would be for the rest of my life. But when I found the metal smithing studio, I really felt like I was coming home.  Creative expression has always been very important to me, and that was really a way for me to communicate.
So creating jewelry just felt so perfect for me as a way to communicate what was happening in my own internal landscape. Because at the time, it was really hard for me to do that. So it's this process that was evolving over many years from that point where I was understanding who I was through the pieces I was making. Back then, I was not making Transformational Adornments; I was making pieces that went to galleries or doing shows. In the art world, I always felt like I was a little out of place because I loved the language of personal growth and transformation.  But I didn't want to be a coach, healer, or therapist, but I was drawn to that language. So about five years ago, I understood that I could create pieces for others, to help them on their path of personal growth and transformation. And that could be celebrating any of those things we've talked about. But it was really shifting perspective and realizing that I could do that for others like I'd been doing for myself all those years."
Transformational Adornments begin with Ali listening to her client's intention, whether that client is going through a challenging time and needs a token of her inner strength, celebrating a life event and wants to create a Modern Heirloom, or simply looking for a one of a kind statement of who she truly is.
Listening to this episode, it's easy to understand the deeper meaning behind Ali's Transformational Adornments and the profound impact the design and creation process can have on her clients.
Listen to the full episode at https://influencersradio.com/ali-kauss
To learn more about Ali Kauss and Transformational Adornments, visit https://alikaussadornment.com