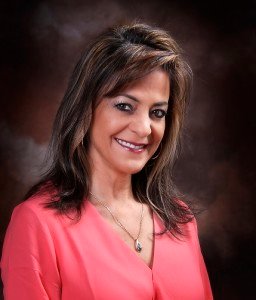 Judy Perez, Executive Director of eLearn Collaborative (ELC), a Denver based non-profit organization dedicated to expanding quality blended and online learning, tops Amazon.com best seller lists with her new book, Blended to Perfection. This book offers an intimate interview with Judy Perez, blended learning expert, as she introduces the cutting-edge concepts of blended learning in the classroom for school districts.
The new book hit best-seller lists on Amazon.com within 24 hours of release.  It was ranked #1 in the Kindle "Teacher Resources and Reference" category, as well as #1 in "Education Theory and Assessment" and
 #2 in the "Childhood Education Preschool and Kindergarten" category.
Judy has 25+ years in education including 14 years in online/blended learning. She has been a teacher, principal, and director in traditional and online education. Her experience includes overseeing statewide online schools; implementing district scale blended learning, online course development, alternative education, and charter school authorization. She successfully led the work for the largest school district in Colorado, serving 18,000 students and 5000+ teachers, as the Director of Online Education. She has participated in research for the U.S. Department of Education and the International Association for K12 Online Learning, and the Colorado Online Task Force.
 "Blended Learning can be a vast and confusing topic in education today. What needs to be understood, though, is that at the center of the issue we as educators must provide solutions and options for our students to succeed" says Education Expert, Judy Perez.
In this book readers will discover what blended learning is and how vital it will be to a school district's metrics for success.
Judy Perez has been appointed to the Colorado Online Advisory Board, Blackboard, Inc.
K12 Advisory Board, and Denver Public School District's Innovation Lab Advisory Board, and currently sits on the Board of Directors for Schoolrunner. Judy has been cited in several publications, including School Administrator Magazine and has presented for iNACOL, Donnell Kay Foundation, and other organizations.
eLearn Collaborative's Digital Content Warehouse project is part of the growing Open Education Resources (OER) movement in which educational agencies, universities, organizations, and corporations provide open online courses (such as the Massive Open Online Courses, or MOOCs, offered by many universities, Coursera, edX, Khan Academy, etc.) and other digital learning opportunities to students who would otherwise be unable to access these educational resources. 
Judy Perez is available for speaking engagements on the topic of blended learning.
Contact:
Judy Perez Executive Director
eLearn Collaborative
jperez@elearncollaborative.org
www.elearncollaborative.org