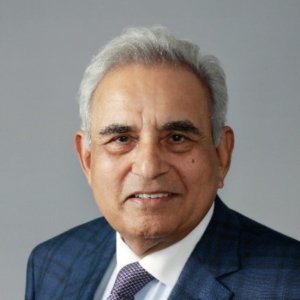 SAN JOSE, Calif. – During a recent with interview with
Business Innovators Magazine
,
Tandon Group
Chairman Manohar Lal (M.L.) Tandon discussed
industry and innovation in India, social and economic transformation and lessons learned throughout his career.
To read the full interview, visit
https://businessinnovatorsmagazine.com/mltandoninterview
.
As one of India's most distinguished business leaders in the electronics manufacturing industry, M.L. Tandon is known for transforming the business community in India and around the world through technological, social and economic advances. During the late 1970s and 1980s, he led disk drive manufacturing operations for Tandon Corporation in India, which became the world's largest independent producer of disk drives for personal computers and word processors. Throughout M.L. Tandon's 50-year career, he has contributed significantly to the rise of India's economy, helped advance the rights and family status of Indian women and improved the lives of individuals worldwide through technological innovation.