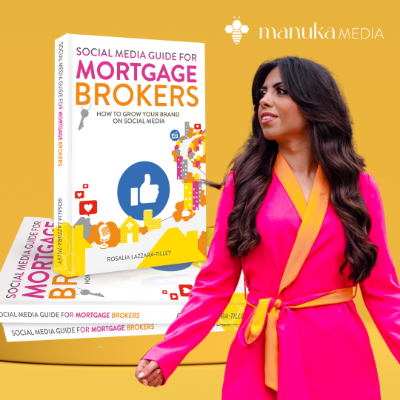 In a financial landscape marked by record-high interest rates and an escalating cost of living crisis, Manuka Media, a leading personal branding and boutique digital marketing agency, is stepping forward to empower financial advisers and mortgage brokers. The agency's newly launched book, "Social Media Guide for Mortgage Brokers," authored by Rosalia Lazzara-Tilley, is set to provide much-needed guidance and motivation for finance professionals to thrive during these challenging times.
Rising Rates and the Cost of Living Crisis Interest rates are currently at their highest levels in recent history, placing significant pressure on borrowers and homeowners alike. Coupled with the ongoing cost of living crisis, individuals and families are grappling with financial challenges that demand expert guidance.
Clients are increasingly turning to their trusted advisers for support and information to navigate these turbulent waters. Financial advisers are now, more than ever, expected to be the "fountain of knowledge" and the primary source of information for their clients.