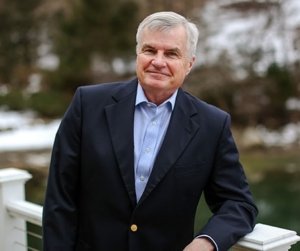 (BOSTON)
— For overworked and overwhelmed owners of small business firms, Author and Business Coach Christopher J. Booth offers guidance for growing a profitable business with balance in his newest book "Ask Christopher J. Booth: What You Need to Know About Overcoming Overwhelm and Finding Balance with Business Coaching."
In the book, Booth reveals the benefits, myths and misconceptions about small business coaching. He also provides common mistakes to avoid and important questions to ask before hiring a business coach.
"Many of owners are inundated with tasks necessary for their business, but not productive for them," Booth said. "If you never take vacation or you regularly work extra hours each week, a business coach can help you evaluate what you can delegate and automate so that you can focus on only the tasks that draw upon your strengths."
Business coaching can help small business owners create better work-life balance, increase productivity and profits, navigate blind spots in the business and plan for financial challenge and opportunities, Booth added. The process of client-coach partnered discovery, solutions and decisions allows small business owners to maximize their personal and professional potential.
To download a free copy of "Ask Christopher J. Booth: What You Need to Know about Overcoming Overwhelm and Finding Balance with Business Coaching," visit BoothBusinessConsulting.com.
Reporters can schedule an interview with Booth by emailing CJB@boothbusinessconsulting.com or calling 617-512-1733.
ABOUT THE AUTHOR
Christopher Booth, principal of Booth Business Consulting, LLC turns burnt out small business owners into balanced leaders in work and life. Drawing upon his 40 years of financial and operational experience in Fortune 50 manufacturing and professional service industries, he specializes in coaching and consulting owners of small business firms with revenues of $1 million to $50 million. Booth Business Consulting takes the uncommon approach of putting an owner's time first in order to profoundly improve that owner's lifestyle in a way that leads to personal and professional growth. Learn more at BoothBusinessConsulting.com.
Location Info:
Booth Business Consulting
14 Indianhead Cir, Marblehead, MA 01945
(617) 512-1733