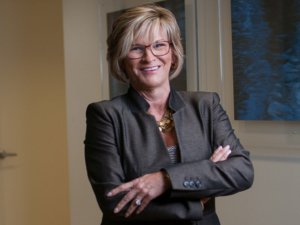 Dr. Mickie Barber offers the BTL Emsella® Chair, a breakthrough
treatment for stress urinary incontinence
and confidence. This unique technology revolutionizes the women's intimate health and wellness category by providing those suffering from incontinence with a completely non-invasive option.
As Dr. Barber explains, "Women finally have a non-invasive solution for resolving incontinence, improving vaginal dryness and gaining relief from embarrassing pads or liners. The Emsells chair is an effective and simple procedure that takes less than 30 minutes and does not require women to disrobe. The best part is the results are almost instant and there is no downtime. "
According to Dr. Barber, 'After childbirth, over 50% of women experience urinary incontinence from coughing, sneezing, laughing or exercise. Incontinence can appear after childbirth, as the process of giving birth can weaken the tissues around the bladder. Additionally, over 80% of women suffer from vaginal dryness, sometimes accompanied by itching and/or pain. Less than 25% talk to their doctor about treatment. The Emsella will give the confidence women desire when it comes to pelvic health and sexual function."
The BTL Emsella is intended to provide entirely non-invasive electromagnetic stimulation of pelvic floor musculature for the purpose of rehabilitation of weak pelvic muscles and restoration of neuromuscular control for the treatment of male and female urinary incontinence.
The BTL Emsella should be considered by women who want to eliminate bladder leakage caused by stress urinary incontinence and improve their sexual function.
In her Charleston practice, Dr. Barber offers an integrative approach to age management medicine while providing the patient with an assessment of hormonal balance and overall health and disease risk. Her philosophy for successful aging includes maintaining energy, health, and sexual vigor through shared responsibility of the patient-doctor team.
Dr. Barber has been CEO/CMO of Cenegenics Carolinas for ten years and recently founded Better Life, an Age Management and Wellness Center. She graduated from The College of Charleston, completed medical school at The Medical University of South Carolina, did her residency at Tulane University, and finished her fellowship at Harvard. She also was an assistant professor at Tulane University. During her training and career in academic medicine, she received several awards for clinical performance and teaching skills. Throughout her academic and private practice, she passionately pursued her interest in health, nutrition, exercise, and mind-body medicine. Further studies and certification in Age Management Medicine allow her to combine her unique interests and training to empower her patients to live vigorous, healthy lives at any age. In November 2012, Dr. Barber was awarded the top honor in her field and presented with the Alan P. Mintz Award for Clinical Excellence in Age Management Medicine
Dr. Mickey and her husband reside in Isle of Palms and share a blended family of five wonderful children and two adorable granddaughters. She is a sports enthusiast, golfer, and Saints fan and enjoys working out at the beach.
Location Info:
Better Life Carolinas
260 W Coleman Blvd, Mt Pleasant, SC 29464
843-577-8484