Founder and lead web developer at Trail 9, Mike Michalak. With the many facets of web development, it's hard to know where to start.  Michalak's company provides a full-package solution, from server hosting through website development, support, and maintenance making the experience as painless as possible.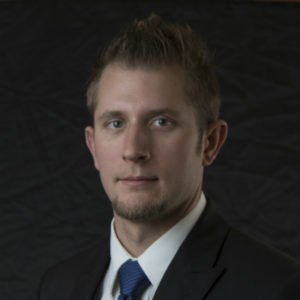 Q : Mike, can you give me a little history on your background and how it lead to creating Trail 9?
A: I started working at a small website development company in Chicago.  I was the first full time developer and third employee.  I wore many hats and developed all parts of the website: design, development, performance, security and even the server setup and configuration. Before my departure the company had grown from 3 to 10 and I wore about every hat except for marketing and sales.
With having a small office and watching the company grow I was able to listen and observe a lot of things within the company, how it worked, and the issues it was having.  This is when I decided I can do this, but better and more efficient.  Thus Trail 9 was born!
Q: What is it that sets Trail 9 apart from other web design companies?
A: We listen to our clients and meet with them regularly throughout the project.
Most agencies seem to put their customers in their cookie cutter website.  We want to build the best website that meets all of their business needs while having the best design for their clients.  Other aspects that we take into heavy consideration are performance and security.   With it all summed up, we put together a robust secure content publish platform that sets the website up for really good SEO.
We also meet with our clients every two weeks and go over our progress.  We are basically building a rapid prototype website.   Which allows our clients to track progress, get comfortable with their website, and make changes as needed.  Instead of dumping a whole project on them when we are complete.  If there are any changes we can continually mold and grow the website as we go.
Q: What has been the key to the success of Trail 9?
A: Finding the right clients, and doing sub contracting work.  This has allowed me to keep busy, experiment and bring on new employees as Trail 9 grows.   
Subcontracting has also helped to keep another income stream while allowing me to learn how to work with bigger clients, e.g. higher education and larger non-profits and to continually adapt Trail 9's process to be even more efficient. 
I also think the experimentation part is crucial.  I have learned a lot about what works and doesn't work.  When it comes to new solutions/services and how to offer them to existing clients as well as new clients.
I have also grown Trail 9 from offering web development solutions to also offering:
Search Engine Optimization Solutions
User Interface Design
Inbound Marketing
Server/Office Security
Website/Server Performance Tuning and Enhancements
Q: Most local businesses just need a place online for customer to look up their phone number since they don't sell products through their website right? 
A: I would have to say no.  That is not how websites work these days.  They will be waiting time, money and energy putting something together that no one will find. If all they want is something for their phone number.  Most likely a very specific direct search is how they will be found.
In this case I would recommend that they register their business with Google and Bing.  This will let both know that they are a business and some of their basic information.
E.g. If I Google cafe in my home town.  Most of these very simple websites get swallowed up by Yelp, Tripadvisor and Foursquare.  This is also under the map of all of the locations that Google has determined as a cafe.  Where their result will be found if they registered with Google as a business.
Q: What about do-it-yourself web platforms, that's a good way for businesses to do it right?
A:  Do it yourself platforms are a good start for small budgets and small websites, and will be outgrown.  They also have a lot of restrictions and almost no flexibility.   e.g. slow performance or to fully optimize the website for search engines (SEO).
Also with doing it yourself you are building the website the way you think it should be or because you thought that design was really awesome.  These approaches are not good, and may confuse your target audience.  Which can create negative consequences for your presences and SEO.
At Trail 9 we use an open source content management system called Drupal. Drupal allows our clients to maintain their website. e.g. build pages, create pages, create products, etc.
If you have an idea or a business process we can build it in Drupal.  We can even consolidate everything into one website, e.g. blog, website, shopping cart, customer portal, etc.  Is a phone app needed?  We can also leverage the website's database and pull in that information as well.
Drupal has the biggest open source community of all of the content management systems.  It has over 40,000 modules, over 100,000 users who contribute to the project,  and a dedicated security team that reviews the modules that the community publishes.  Another benefit to using Drupal is that all the modules are free and known to work together.  Whereas other content management systems developers and companies are nickel and diming you for licenses and modules.  Drupal does not have any licensing fees with its core code or its modules.
Q:  What has been the biggest change in web development in the past couple of years?  
A: That websites are not just a business card or an entry in a phone book.
In today's world of websites.  A website is the start of a company's online presence.  A new website should attract, educate and convert users to customers.  This is done through inbound marketing and Search Engine Optimization (SEO).  Which means that websites today are being continuously updated.  Not just create it, publish it and forget about it.