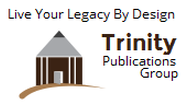 There are many traditional fourth quarter business growth strategies; however, creating New Year's resolutions usually isn't one of them. According to Love, that's a missed opportunity for entrepreneurs to re-align with the core values that drive their business. Core values that determine how the business excites, influences and impacts its marketplace.
"If core values are not bought into alignment each quarter, it's easy to be subject to the whims of others, waste time with people you shouldn't be spending time with and tolerating personal and professional headaches you shouldn't be tolerating – all activities that steal your time, money and freedom," says Love.
A business has already failed if fourth quarter practices are not put in place to leverage the core values of the business owner – who must differentiate themselves if they want to remain relevant in the new year.
Love believes the destiny of every business is determined by the core values of its owner.
As stated by Mahatma Gandhi, "Your beliefs become your thoughts. Your thoughts become your words. Your words become your actions. Your actions become your habits. Your habits become your values. Your values become your destiny."
Love's Trinity Publications Group mandates a Core Values Audit before prospects can become a publishing client. Because until the identity of the enterprise matches the core values of the business owner, most every tactic, strategy and opportunity will flounder, if not completely fail.
The Core Values Audit is Love's way of setting her clients up for success. It serves the dual purpose of being the north star that keeps the business owner focused on what matters and it's also the foundation of the sales, marketing and publishing that Love does for her clients – on a paid-for-performance basis.
Because being a published author positions the business owner with expert status, credibility and authority, Love won't work with just anyone. After all, she doesn't want to empower the wrong people with the high level of influence that comes with being a published author. That's why she's very picky about who she'll accept into her published author programs.
That's also why applicants who qualify to work with Love must be willing to go beyond tactics, opportunity and strategies to what she calls the heart of the matter, core values.
To discover Love's published author programs and paid-for-performance details, visit http://TrinityPublicationsGroup.com.