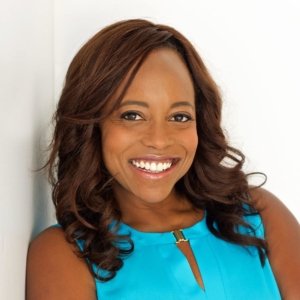 Monick Paul Halm, Founder, Real Estate Investor Goddesses, has signed a book deal with Smart Hustle Agency & Publishing, LP and will be featured in the upcoming book Wealth for Women: Conversations with the Team That Creates the Dream, which is scheduled for release in fall of 2018.
In her chapter, lead author Monick Paul Halm, will discuss how women can build wealth through real estate and stop trading time for money. Halm is committed to helping close the women's wealth gap.
Halm is one of the 18 women professionals contributing to the book—which highlights the team members necessary to successfully invest in real estate and real estate syndicators sharing various types of opportunities to invest in.
Wealth for Women is a collaborative book project that aims to enlighten, educate and show women how they can leverage real estate investing even without dealing with the 3 Ts (tenants, toilets, and termites), quitting their 9−5, having great credit, or having prior knowledge of real estate investing.
100% of the retail royalties will be donated to a non-profit organization. The contributors will also donate copies of the book to a woman-focused non-profit.
Halm states, "I was so honored to be selected to lead the Wealth for Women book. What makes this project so meaningful for me is how it will be of service to so many. I am really excited about how this book is going to be an invaluable resource to the many women wanting to get started in real estate but don't know who to turn to for help, and I'm thrilled as to how this book's proceeds will benefit our designated non-profit."
Monick Paul Halm, real estate investor, syndicator, developer and coach to women, will serve as lead author of the book. Halm has over 13 years of real estate investing experience in multi-family, mobile home parks, RV parks, flipping, vacation rentals, syndication, and ground-up development. Together with her investors, she owns over 1,100 rental units across 6 states. Halm is the #1 bestselling author of The Real Estate Investor Goddess Handbook and the host of the Real Estate Investor Goddesses Podcast. Halm is also a Real Estate Strategy Mentor, a Huffington Post contributing author and a keynote speaker.
Look for Wealth for Women in the fall of 2018 to be available on Amazon.com and other national book retailers.
For more information on Monick Paul Halm, visit www.realestateinvestorgoddesses.com.
About Smart Hustle Agency & Publishing, LP
Smart Hustle Agency & Publishing, LP, is a multi-platform publishing and media company that offers unique collaborative book projects and delivers content and messages through various mediums that enhance the quality of life for businesses, professionals, and individuals one book, one platform, and one message at a time. The company is committed to supporting community organizations and selects a non-profit each month to highlight the work that they do. The agency leverages the power of media and publishing to build know, like, and trust and strengthen their clients' business profiles. Smart Hustle Agency & Publishing is committed to helping people and organizations win in life and business without having to compete and without working themselves to death. Smart Hustle Agency & Publishing is launching a new book series called A Message in A Bottle and was inspired by the Chicken Soup for the Soul book series. For more information visit www.amessageinabottlebooks.com.