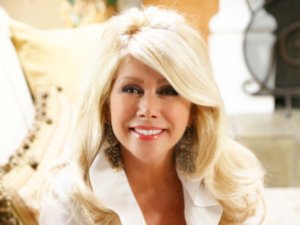 One of the many reasons that Robin Grant of
Designing Lives International
wished to start her new business opportunity for others is her own background and experience in the industry. She learned the hard way of how crucial having a support system is for one's success.
"What a lot of people don't know is that the interior design industry is a tough one to break into without support. The design part of the business is almost secondary to the management of the business itself."
During her on-going career as an interior designer, Robin Grant has always been very busy. She was the designer for a LEED-Certified Mercedes-Benz dealership, designing pain-management clinics and restaurants, though the majority of her business came from designing very high-end custom homes. And she was very fortunate that the business just kept coming in. But at times there was simply not enough of her to go around.
She has the expertise to properly mentor emerging designers both from her experience as a designer herself, having been featured in numerous high end publications, and as CEO of her own company, Designing Lives International. Her experience spans 20 years in the design field as a successful designer, mentor, and coach.