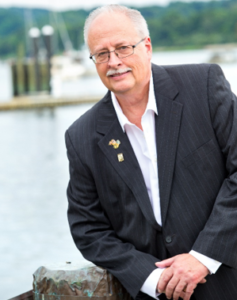 New York-New Life Vision, LLC announced the book, "Real Estate Rock Stars: Real Estate Leaders Rocking The Real Estate Industry Today " reached number 1 on the Amazon Best Seller List on the day it debuted.
The new real estate leadership book showcases leading real estate experts officially launched on August 7, 2018, and secured the rank of #1 Bestseller status on Amazon.com on the day of release.
Steve Driscoll authored a chapter in the book and "it's a vital and valuable contribution to the success of the book" according to publisher TC Bradley.
"Steve Driscoll is an amazing business leader and I am thrilled we signed him to this book deal," Bradley concluded.
Steve Driscoll is a very successful Real Estate, Financier and Deal Maker.
After spending over 40 years in his own automobile and captive finance business, he decided to take a hobby and go full circle into another asset class – Real Estate.
He has bought and sold, leased, seller financed, auctioned, and wholesaled properties in five states. His end goal is to create cash flow as often as possible, whether as a result of selling a property, a business, or a finance transaction, Cash Flow is his Goal.
Steve says the key to his success is never thinking you know everything. There are so many different ways to structure a deal. He has spent hundreds of hours and tens of thousands of dollars in training classes over the years on his finance and real estate education.
Steve is often asked to speak before investing groups to explain his investing philosophy. He is a straight shooter from New York. Basically, he tells it like it is and like he says," I don't put icing on it to make it sound prettier."
Here are the facts and let's move on. He also loves showing the "everyday public with a JOB" how they can let their money make them more money – safely.
Steve can be reached by email, Steve.econohomes@gmail.com
"Real Estate Rock Stars: Real Estate Leaders Rocking The Real Estate Industry Today" is available on Amazon.com at https://www.amazon.com/dp/B07G7GHM4P