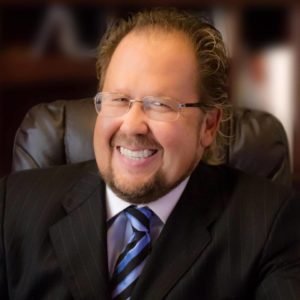 TC Bradley is no stranger to the spotlight. Having published two best-selling books, and appearing on many television networks, TC understands the power that publishing a book and appearing on TV has in today's business marketplace to transform the fortunes of a business.
"There is no doubt that publishing my books and appearing on TV has transformed my business, and it did so with great velocity, nothing else has ever come close to this" Bradley said.
"I started my publishing and media company to help CEO's and business leaders experience that same transformation in their businesses, and for those elite leaders who wanted to be considered the "Celebrity" or "Thought Leader" in their industry, nothing speaks "Celebrity" or "Thought Leader" more than publishing a book and being featured on TV," said, Bradley.
Bradley added "Like it or not; we are in what I call "The Kardashian age of marketing" think about it, who gets paid more today, the local chef or the celebrity chef?"
TC Bradley was inspired to start a TV segment for business leaders called "Business Leaders Spotlight" that would feature top business leaders on TV. "Most people will toil their whole life in obscurity and never experience the power of TV, or be interviewed or featured on TV in their lifetime; I wanted to create a safe TV platform for CEO's to come and have their leadership and business highlighted on TV, so I developed the "Business Leaders Spotlight" franchise and starting airing the segments regularly on FOX4″ Bradley explained.
Bradley further explained, "Most of our clients have never appeared on TV before so we create a VIP experience for them and we handle the most critical aspect of their TV appearance, the actual pre-production of their segment with the show producers, so that our clients can relax and be fully prepared for their TV appearance. We also have a post-production meeting with our clients so that they fully monetize their TV appearance, for most of our clients, their TV appearance becomes a powerful and undeniable centerpiece of their marketing efforts."   
The TV segments were an immediate success, so much so that Bradley recently closed a deal with the nationally syndicated TV show "Coffee with America" to air his "Business Leaders Spotlight" segments on their show.
Coffee with America is hosted by a very familiar face in the television industry, Sasha Rionda.
Sasha Rionda is a multilingual correspondent perhaps most recognized for hosting CNN International's "The Music Room." She's interviewed top recording artists Britney Spears, Usher, and Moby, among others.
The show focuses on everything from lifestyle to celebrities, health to entertainment, and now will feature TC Bradleys "Business Leader Spotlight" segments.
"Given the caliber of business leaders that TC Bradley has featured on his "Business Leaders Spotlight" TV segments, and TC's impeccable reputation in broadcast media, we are thrilled to feature TC's "Business Leaders Spotlight" segments on our nationally syndicated TV show. It's a perfect fit!" said Coffee with America's Director of Brand Integration, Meredith Callan.
You can catch Coffee with America on stations in more than 180 markets across the country, reaching more than 50 million homes. Coffee with America is a weekly television program that is syndicated weekly by Telco Productions to 53 full-power stations, many of them network affiliates like ABC, CBS, NBC, FOX, and CW.
The program airs weekly on the YouToo America Network (120 stations) and AMG Network which is provided by major cable providers such TimeWarner and Comcast, as well as streaming on demand so you can watch anytime / anywhere from a mobile device.
Now the program airs weekly and The Walk TV network of stations more than 250 stations. WNYW-TV in New York and WAGA-TV in Atlanta, FOX owned-and-operated television stations KDOC-TV in Los Angeles, airs the program weekly, as does WFLD TV in Chicago….in essence, the TOP 3 TV markets in NY, LA and Chicago and the #8 TV market in Atlanta. 
"To have the ability to feature our clients on 4 of the top 10 TV markets in the country, NY, LA, Chicago, and Atlanta, and a boatload of other TV stations all over the country, is a game changer for our clients and our publishing and media agency, but it's a really BIG deal for our clients, it literally can put them on the map nationwide and change their fortunes overnight with just one TV appearance" Bradley said with a smile as he ended our interview to take a call, and knowing this business media innovator, it was probably another TV producer.