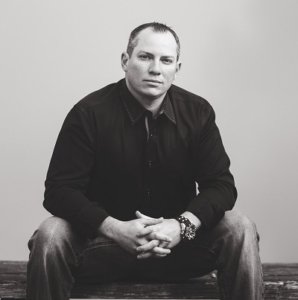 "You might…no, you probably will be offended," were the first words Mr. Barnes used when describing his new book.
"All Hands on Deck", Barnes continues, "is a straightforward, unfiltered account of what it's like to operate one of the most sophisticated pieces of equipment, under water at pressures that could kill any living person!"
All Hands on Deck reached best-seller status worldwide last week when it hit Amazon's digital store. The book, though crude and unforgiving in many spots, paints a vivid picture of what it takes to run any organization when the odds are stacked against you, there's no room for error, and you can't phone a friend.
When Mr. Barnes first became a "civilian" (as those in the military refer to everyone else), he was astounded by how poorly most organizations were run, even some of the biggest!
"It was appalling to see how much effort and money businesses were pouring into sales and marketing only to have a poorly run organization on the back end that couldn't deliver on the simplest of promises. I know that most businesses could benefit from a submariner-style overhaul."
As it turns out, businesses large and small have benefited tremendously from this advice. Mr. Barnes has consulted with Fortune 500 companies and high-tech start-ups as well to help them implement systems and processes that get all personnel working in harmony toward a common goal. In an era where margins are at a premium and customers are tuning out advertising more and more, one can't afford to let a poorly run organization stifle growth.
All Hands on Deck provides practical action steps that any business owner or executive can take to ensure all personnel understand the aim of the business and how to take care of its customers. It isn't enough anymore to simply get more customers – one must know how to nurture that relationship and keep them coming back time after time. For that reason, running the business as if your life depends on it is of paramount importance, just as it was for submariners thousands of miles from any help or land!
Within a relatively short lifespan, Jeff's book has received encouraging reviews from the readers. In a recently published review, a highly impressed reader mentioned, "Jeff is hands down one of the most strategic Consultants that I have worked with. Coming from the nuclear community myself, I know that he has totally transferred the skills sets of the military and the Fortune 500 companies that he has worked with to efficiently and effectively provide quality information and tools."
The Kindle version of "All Hands on Deck" is currently available for $6.66 only.
To find out more, please visit https://www.amazon.com/All-Hands-Deck-Submariners-Structure-ebook/dp/B07DK5JVC7/ref=sr_1_1?ie=UTF8&qid=1528989594&sr=8-1&keywords=all+hands+on+deck+jeff+barnes
About Jeff Barnes: Jeff Barnes is a United States Navy veteran who spent six years in the service onboard a submarine as a nuclear trained division leader, department supervisor, and SCUBA diver. Mr. Barnes served with some of the most distinguished members of America's armed services, and has proven his leadership capabilities in several extreme situations. Mr. Barnes has helped dozens of clients, from early stage start-ups to multi-national Fortune 500 companies scale their operations to service even more customers. He's the "Entrepreneurial Leader's Champion," helping them gain the resources, funding, and assistance they need to scale their businesses and make a big impact in the world.