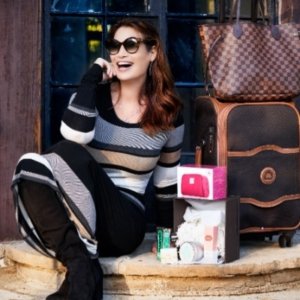 US Wellness Designer, Lifestyle Coach and mother of three, Kimberly Keller, launches her
FLOW
programme in a revolutionary book curated from the vast teaching and learnings of life on the road. Keller challenges our stigma and our secret habits; offering digestible and feasible advice to compliment even the busiest of lifestyle's.
FLOW is the culmination of Keller's extensive career in travel and wellness. She shares the four segment program of Fitness, Lean, Oxygen, Wherever Meditation in the book 'Ultimate Health On The Go'. Keller includes a variety of practices to customize with ease while supporting the programme with psychological analysis an international case studies.
45% of US New Year's resolutions are to lose weight and get in shape. With 80% of those resolutions failing by February, Keller has created the perfect ebook travelers can take on the road with easy-to-implement advice.
Keller's work surrounds the premise that our society has become accepting of travel fatigue, without taking the intuitive responsibility to make active choices to prevent this. With heavy business travelers reporting a rise of 92% in depression and obesity due to their unconventional lifestyles, the FLOW programme is Keller's four step healthy active choice system to eradicate the socially accepted fatigue.