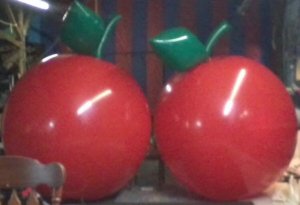 In response to the current Cincinnati economy, Arizona Balloon Company announces new products to help small- to medium-size organizations attract new clients.
Johnny Mulder, the owner of Arizona Balloon Company, which specializes in the cost-effective acquisition of new customers for small- to medium-size businesses, releases some new, improved products to lower costs to enterprises further. These new, improved models of current products will enable small- and medium-size organizations to compete with large businesses for new prospects.
"One of the primary things I see that is holding small-medium size Cincinnati businesses from moving to the next level, is that they believe they can not afford marketing that will bring in new clients," said Mulder. "We will be demonstrating to business owners how these new products can easily and almost instantly attract new customers to their companies.
You want to acquire new clients, but you would like to do that in a non-intrusive manner. Our new 5.5ft helium balloons and 10ft Polyurethane helium advertising blimps are very affordable, simple to use, and can reach new clients at trade shows, events or at the customer's location. Our Cincinnati clients have a rare opportunity to do something different that gets immediate results and that their competitors have not seen. It's best not to be the one playing 'catch up' for a change." Cincinnati advertising balloons are available now.