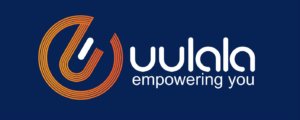 Uulala, the blockchain based fintech company focusing on helping unbanked Latinos, refugees, and migrants. Uulala has built an ecosystem consisting of a mobile app, blockchain and banking core technology to provide an encompassing solution for financial inclusion and to build blockchain based credit. Uulala is a minority-owned company with the majority of shareholders being first or second generation Latin Americans. Uulala is a mission-driven organization to facilitate and accelerate the inclusion of the underbanked and unbanked population across the Americas. Uulala empowers the underbanked communities of the world through the Uulala platform by providing financial tools for them to build credit, send money, participate in ecommerce and elevate out of a cash-only environment.
The M2Banking LATAM FinTech conference is facilitating disruption with transformation and a robust Fintech Ecosystem for Latin American financial institutions. The LATAM Fintech Challenge is a regional competition for startups and companies that focus on the Hispanic markets of Latin America and the United States. The primary objective of the challenge is to establish opportunities for collaboration and co-development in the Fintech sector between Silicon Valley and Latam and US Hispanic companies, with the aim of identifying cross-border disruptive financial products and services and establishing future commercial benefits. Fintech startups pitch their products and services to C-level attendees and Judges comprised of international banks, financial institutions, entrepreneurs, corporate leaders, top VC's, and the creme of Fintech innovation in the Silicon Valley area.
"It was amazing to meet and compete with so many talented Latin companies who are disrupting the FinTech sector in Latin America. The relationships we are building, the synergies to empower the region and the ability to accelerate change is inspiring" stated Oscar Garcia CEO of Uulala.
The future of innovation in the Fintech sector for LATAM is auspicious with the depth and breadth of companies that were represented at this conference and competition. Each company is addressing problems of the region to drive business growth and disrupt the status quo.
About Uulala:
Uulala is a minority-owned company with the majority of shareholders being first or second generation Latin Americans. Uulala is a mission-driven organization to facilitate and accelerate the financial inclusion of the underbanked and unbanked population across the Americas. Uulala empowers the underbanked communities of the world through the Uulala platform by providing financial tools for them to build credit, send money, participate in ecommerce and elevate out of a cash-only environment. Uulala will drive change and betterment of Latino culture through the massive social impact their fintech platform and mobile app can have on a culture that lacks trust in traditional banking systems. Uulala platform not only provides ways for Latinos to participate in secure financial transactions, build credit and offer money sending services but also gain access to entertainment and shopping services that were once out of reach because of their banking status. Additional Information
Location Info:
Uulala Inc
207 N Euclid Ave, Ontario, CA 91762
(909) 395-8444