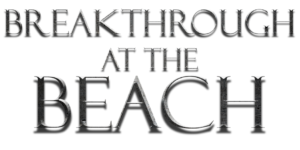 Real Estate Investor, Brant Phillips, is accepting applications for Breakthrough at the Beach 10.0, a Real Estate Investing event like no other. The training provided is more than just business/real estate training and has the ability to change lives.
This training experience will equip and motivate attendees to get results in all areas of life, and increase bank accounts at the same time. Men learn how to become REAL MEN and how they can HAVE IT ALL in their personal life and real estate investments.
Phillips teaches how to have all of the following without sacrificing one or more areas to be successful in real estate investing:
Financial Success
The Perfect Intimate, Passionate Marriage
Fantastic Relationship With Your Kids
Peak Physical Shape
Real Inner Peace
Phillips says, "It's sad to know that most modern-day Men are struggling in one, if not all of the core areas of life and it simply have to be this way. What I've found is Men aren't lacking the desire to change things, they just haven't been shown the correct map to get them the results they want. That's what Breakthrough does. We give them a map to support and equip them to become better husbands, fathers and financially successful in their real estate investments or business pursuits"
Breakthrough at the Beach is for Men pursuing Freedom – the time and financial freedom to pursue becoming the greatest version of themselves as husbands, fathers and producers in their businesses.
To learn more about Breakthrough at the Beach and submit an application, visit http://www.breakthroughatthebeach.com/
ABOUT BRANT PHILLIPS
Brant is a full-time real estate investor, business owner, business coach, speaker and bestselling author. He has been featured on Fox News as a Real Estate expert and hosts local seminars and training events.
In addition to Brant's real estate pursuits, he's an active entrepreneur as owner of a coaching and consulting business, a property management company and also owns a marketing company that helps small businesses and entrepreneurs to utilize the same marketing strategies he uses in his businesses. One of his companies, Invest Home Pro, was recognized by Inc. 5000 as one of America's Fastest-Growing Private Companies.
To learn more about, Brant Phillips, visit https://brantphillips.com/