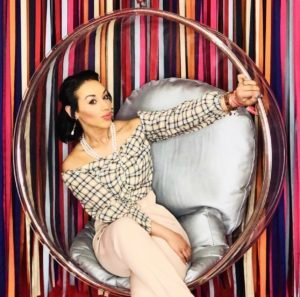 Regular shoppers almost never purchase a product without knowing how it's going to work for them. They read the good, the not-so-good, and the downright ugly to make the all-important decision: should I pull out my wallet and take the plunge?
Social media influencers, loosely defined, are people who have a large audience reach across social platforms and have built a lot of trust in a specific industry. Because of this trust, they're often able to persuade (or "influence") their followers to purchase products and services from brands they promote.
Furthermore, from a consumer's point of view, Social media influencers and product reviewers are equally important. Thousands of products are being launched every day and thus, it is difficult for a normal customer to decide where to put their money. Samya Takes Over helps such people by reviewing the best available products in the market and helping its followers to make an informed decision while purchasing a product. Sam believes that it is important to take care of oneself and not just go for cheaper products just because they will save you a few dollars.
Sam has recently shared partnerships/collabs with some amazing brands such as Beautycon, Hourglass Cosmetics, Amazon Prime Video, TOMS, Naturelle, GNC, BareMinerals, HotVita, La Venne, Beautiful Nightmare Cosmetics, Sweat, NYX Professional Makeup, Crabtree & Evelyn London, The Seaweed Bath Co., Eat your Coffee, L'Oreal Paris, ForStyler Hair Professional, Bravo, Dunkin Donuts, and Sugar & Kush.
Samya Takes Over is an Instagram blog run by a blooming social media influencer who is highly passionate about blogging and reviewing products. The number of followers of this amazing brand is nearing 100k which is clear evidence of the quality of the content and advice shared by Samya. She identifies herself as an expert in Fashion, Beauty, Fitness, and Lifestyle. She is a product reviewer and brand ambassador for many of the renowned brands.
Samya loves to collaborate with the brands that reach out to her. No brand or company related to the niches that Samya covers, has ever regretted its decision of joining its hands with her to review their product. Due to her continuously increasing and loyal fan following, beauty, and lifestyle brands are eager to advertise their products via Samya Takes Over. Brands believe that this Instagram blog is a vital tool for them to increase the awareness of their products in the market. Sam's touch to the products makes them more lovable to the audience and thus it is a great platform for such brands to increase their profits.
All in all, no business can ignore the importance of brand ambassadors such as Samya. In this highly competitive era, businesses should look for every possible edge they can get from their rivals. Collaborating with social media influencers, and especially, Samya Takes Over, will boost their name in the market and magnify the number of sales thus, leading to great bounties.