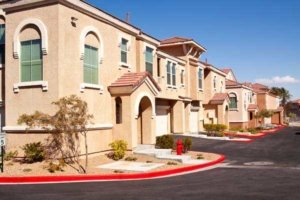 "There was
a pause in the price of homes sold
in Las Vegas during the last quarter of 2018. I think the market just needed a little time to catch its breath and that coincided with the holiday season," commented Raymond Campbell of Dr Cash Home Buyers, a group of
home buyers in Las Vegas
. "The preliminary numbers from January and February 2019 are suggesting another strong display of price increases in the 6% to 9% range."
Other real estate organizations reported median housing prices in Las Vegas increased 9% or $23,000 in 2018. The median average is one in which half the prices are above and half are below, in essence the middle number. As prices rise it is difficult for most markets to maintain the same percentage increase year after year.
The median price of a house at year-end 2018 was $275,000. This compares to a median price of $252,000 at year-end 2017. Five years ago the median price was $185,000. Rental housing saw a 4.6% increase in prices for 2018 ending at $1349. Other real estate services are reporting early first quarter rentals prices of $1495, which is a substantial jump.
"As interested house buyers in Las Vegas were are always keeping tabs on price trends. However, we have to look at the number of transactions also. The volume is there despite the lower levels of supply. In our opinion the recent increases in home prices over the last few years was driven by residential demand rather than investor speculation. The recent slowdown at the end of 2018 was a momentary blip. The first two months of 2019 are showing strong demand and price increases and we expect it to continue for the rest of the year," said Mr. Campbell.
Las Vegas has been one of the hottest real estate markets in the nation for the past few years. Most observers feel it will continue for at least one more year if not longer.
Location Info:
Dr Cash Home Buyers
Building 3, 9205 W Russell Rd Suite 240, Las Vegas, NV 89148
(702) 508-6077