David Belden of ExecuVision International Shares Some Insight on His Leadership and Self-Discovery Program.
David Belden is the founder of the leadership development company, ExecuVision International.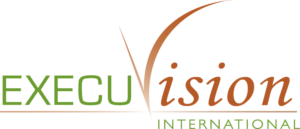 The focus of his work is helping teams discover the underlying impediments to cooperation, understanding, and profitability.
David lived abroad for 30 years in six countries: Denmark, Germany, France, Taiwan, Japan, USA. He completed five start-ups and three major turnarounds in corporate life prior to founding ExecuVision International. In doing so, he garnered profound insight into the universal nature of organizations.
For 20 years, David was a Master Chair in Vistage, the world's leading executive peer group organization. David facilitated up to six groups of Chief Executives and their direct reports in the United States, Europe, and India. A significant dimension of David's work is in behavioral transformation coaching. He has performed between 20 and 40 sessions a month for the past 20 years.
ExecuVision International developed Leadership and Self-Discovery, a unique program for transforming high-potential managers into leaders. David is the chief designer and Master Facilitator of this program.
Can you tell us about ExecuVision International and how you're helping your clients?
David Belden: I started ExecuVision International 20 years ago, recognizing that although many companies had excellent processes, something was missing. 
Twenty years ago, businesses outcompeted the competition by designing better processes. That is no longer true. Over these ensuing 20 years, processes have become less of a differentiator because they are available, often free, on the internet to everyone.
Where my focus originally had been on process, I evolved over time to focus primarily on people. Some of my clients get tired of me asking the question: Is this a process issue or a people issue? In my mind, those are the only two possibilities. If we have a good process and we're still not getting the outcomes we expect, it's got to be a people issue and people is what I focus on.
I've worked with approximately 400 companies in the past 20 years and every company is interested in hiring fewer and fewer people at a higher and higher level of ability. We are looking at a completely different kind of job market today than we were 20 years ago. The emphasis on developing people has become more important than ever and if we are not investing in developing people, we are missing the largest return on investment that we can possibly achieve. For the science behind this, see The ROI of Trust.
What we have emphasized at ExecuVision International is to help people transform from management to leadership. That requires a huge amount of self-awareness. One of the major differences between a manager and a leader is that you can be a manager without being particularly self-aware You cannot be a leader without self-awareness, so helping people to develop self-understanding is critical. The outcome that everyone who has gone through this process achieved is that they have begun to think much more strategically and collaboratively. And that has made an enormous difference in the companies that have implemented this program.
What are the advantages of a Leadership and Self -Discovery program for senior leadership in their prospective businesses?
David Belden: What we have done with this program is to select from each company a cohort: a group of people who are going to be developed by participating in this 4×3 day – 12-part process. We identify people's innate interests. We analyze a psychometric assessment and say, 'Okay, here are your strengths, here is your innate interest in certain areas of the business.' We focus on: How can you develop those and where you are not strong, where can you find other people who are strong? So how can we identify people to balance out your team? We look at communication, which is a constant challenge. It's even more of a challenge today because of social media and the digital age.
We also help people learn to both listen and deliver feedback and critique in a way it can actually be heard. This is a critical skill for any leader. It's a must-have for any effective leadership.
We look at the culture, which in my head is simply how we treat each other every single day. One of my mandates is to ask everybody and to have everyone understand that you get what you tolerate. If within the organization we are tolerating unacceptable behavior, we can certainly expect more of it. We must ask what is intolerable in our company, what do we actually stand for?
We also invest time examining vulnerability and empathy. Learning how to share our own uncertainly without appearing weak is a difficult art to master. Those who do have an enormous leadership advantage.
One segment focuses on planning. In, we establish accountability, holding other people accountable, holding ourselves accountable, finding accountability partners.
We work on decision making. How do we make decisions more effectively? How do we learn to comfortably delegate that which others could do better that we can? How do we learn to manage our time more effectively?
We do not focus as much on metrics as we do about how do we get the best out of the people around us? How do we become a team leader rather than a team manager? How do we learn to decide democratically, then implement dictatorially?
Today, many companies invest a very significant amount of money in training – to get an MBA or new skills, or seminars – which is important. We learn a lot about management from those courses. Personal development, on the other hand, is not a skillset, and evolves experientially. It's not something you can learn on the Internet – you really must participate in other people's problems and their situation. We begin to understand the people around us – not as resources but as humans.
In society today, the way that technology has taken over, we don't have a great deal of people interaction.