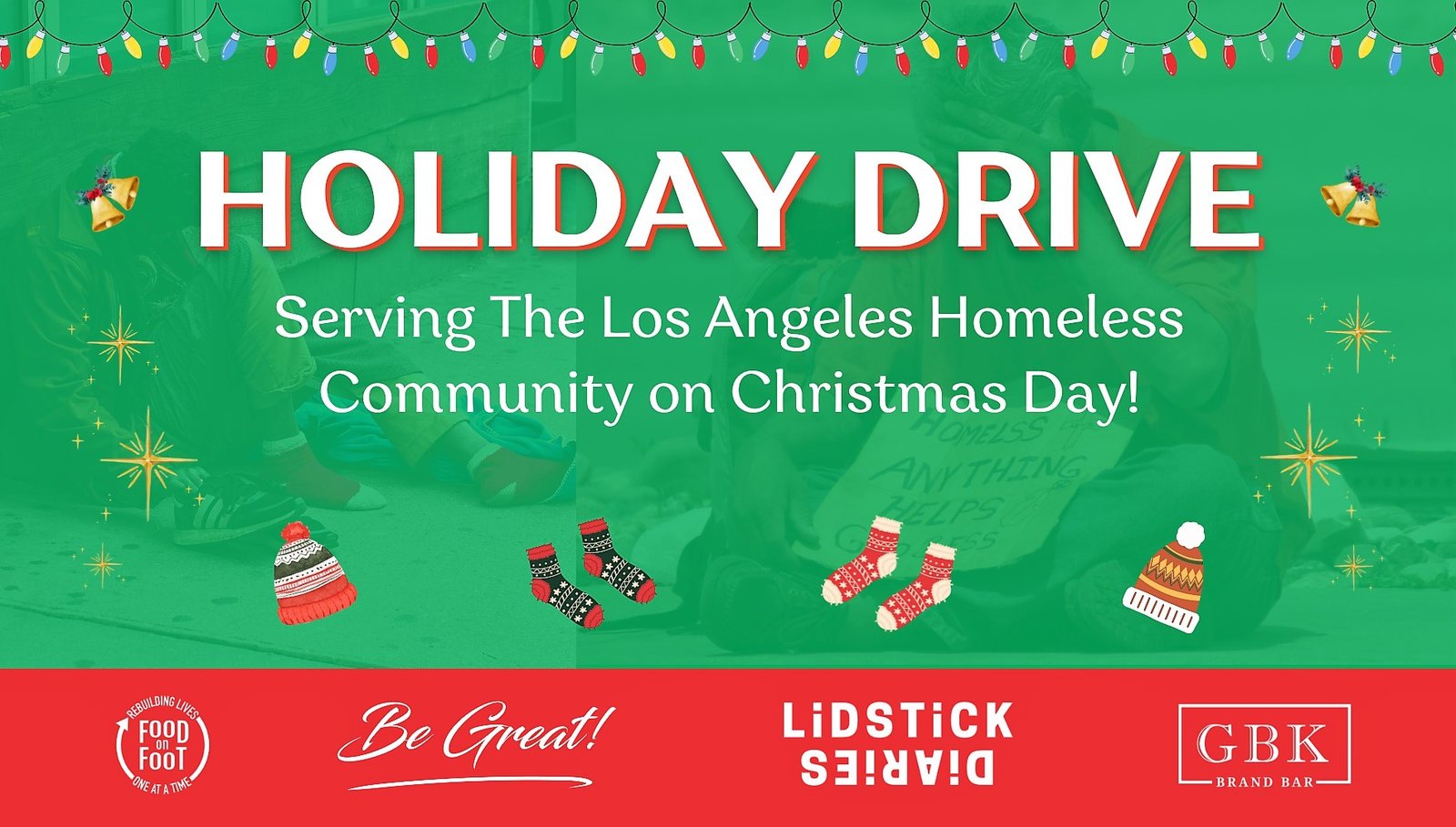 Be Great! teamed up with GBK Brand Bar to produce a Winter Clothing Holiday Drive and distributed over 600 winter hats to the Los Angeles unhoused community during Food On Foot's annual Christmas Holiday serving event. 
Executives from Be Great! & GBK volunteered to distribute the hats at the serving. Thanks to the help of donations from Larry Namer and sponsorship support from Lidstick Diaries, they were able to provide and distribute over 600 winter hats.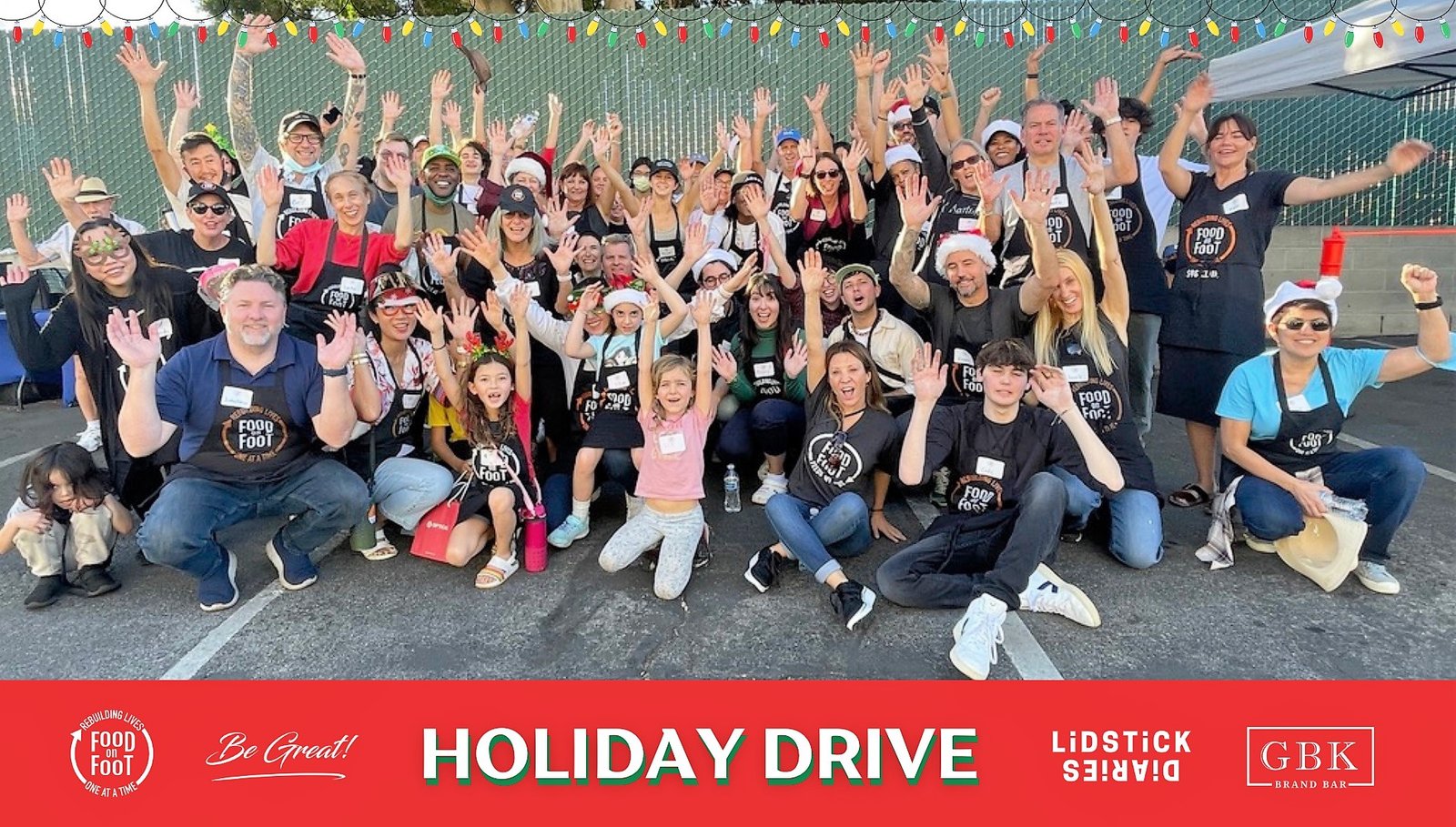 During this Christmas Day event, 60 volunteers from the Los Angeles nonprofit, Food on Foot, distributed warm chicken meals, $25 gift cards, and backpacks stuffed with hygiene items and warm clothing to over 600 neighbors in need. 
"70,000 Angelenos have no home or shelter. The holidays are a difficult time for many people; and even in LA, it can get very cold for people experiencing homelessness," said Rob Danson, Director of Community Services and Marketing for Food On Foot.
Be Great! is a social impact-based production company that spotlights individuals, events, and organizations who are advancing humanity and empowering the planet. In addition to producing events, awards and media — Be Great! raises awareness and resources for social causes. Be Great! has supported FOF for multiple years. 
"It is our mission to make a positive difference in people's lives. One of our favorite ways to contribute is to team up with credible organizations like Food On Foot to simply put some gasoline on the fire," said Bryan, Founder & CEO of Be Great!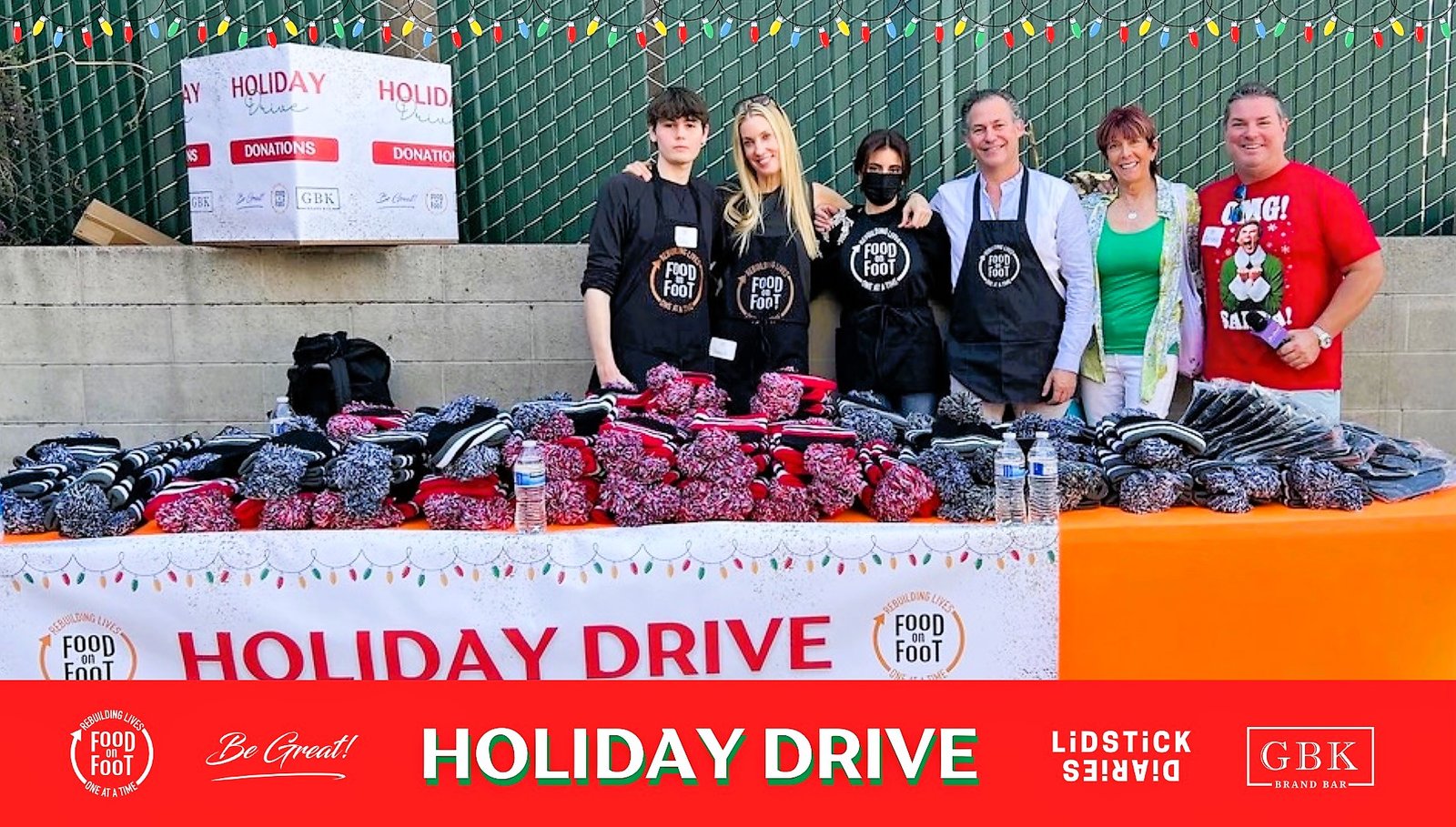 Gavin Keilly & GBK Brand Bar have raised over $10 million for charities by matchmaking celebrities with brands, over the last 20 years, through their unique high-profile events. 
"We have volunteered with Food On Foot in the past and were very impressed with their impact. When Bryan told me about the holiday opportunity, it was a great opportunity to get involved on a greater level and to use our storefront as a way to collect donations. We plan to do much more in the future," said Gavin, Founder & CEO of GBK Brand Bar.  
Food On Foot (FOF) is a nonprofit dedicated to assisting our unhoused and low-income neighbors in Los Angeles with nutritious meals, clothing, and a fresh start through life-skills training, full-time employment, and permanent housing. 
Food on Foot has two programs: 
FOF's Jobs & Housing program helps high-functioning individuals and families experiencing homelessness to secure employment, housing, life-skills training, and long-term self-sufficiency.
FOF's Sunday Meals Program distributes nutritious meals, clothing, hygiene items, and other essential resources to Hollywood's 280+ unhoused and low-income neighbors.  Attendees of the program also gain access to medical and mental health care, free identification cards, bus passes, cell phones, and more. 
"I have never seen an organization run so impeccably well by combining their distribution Sundays and their Jobs & Housing program funded by supporters through Food on Foot's $98 Club," said Cheri Oteri, celebrity actor and volunteer with Food On Foot for over 17 years.
This is just one of many events that Food on Foot hosts every year. In fact, every Sunday, Food on Foot volunteers distribute warm meals, snacks, beverages, and hygiene products to over 300 people experiencing homelessness or poverty at their serving location in Hollywood. During these events, Food on Foot also brings in several community partners that provide medical and mental health services, free public transportation passes, ID vouchers, COVID test kits, and more. Volunteering with Food on Foot takes only 2 hours on a Sunday, is kid-friendly, and families are encouraged to sign up. If you're in Los Angeles and would like to volunteer, please visit www.foodonfoot.org/volunteer for more info.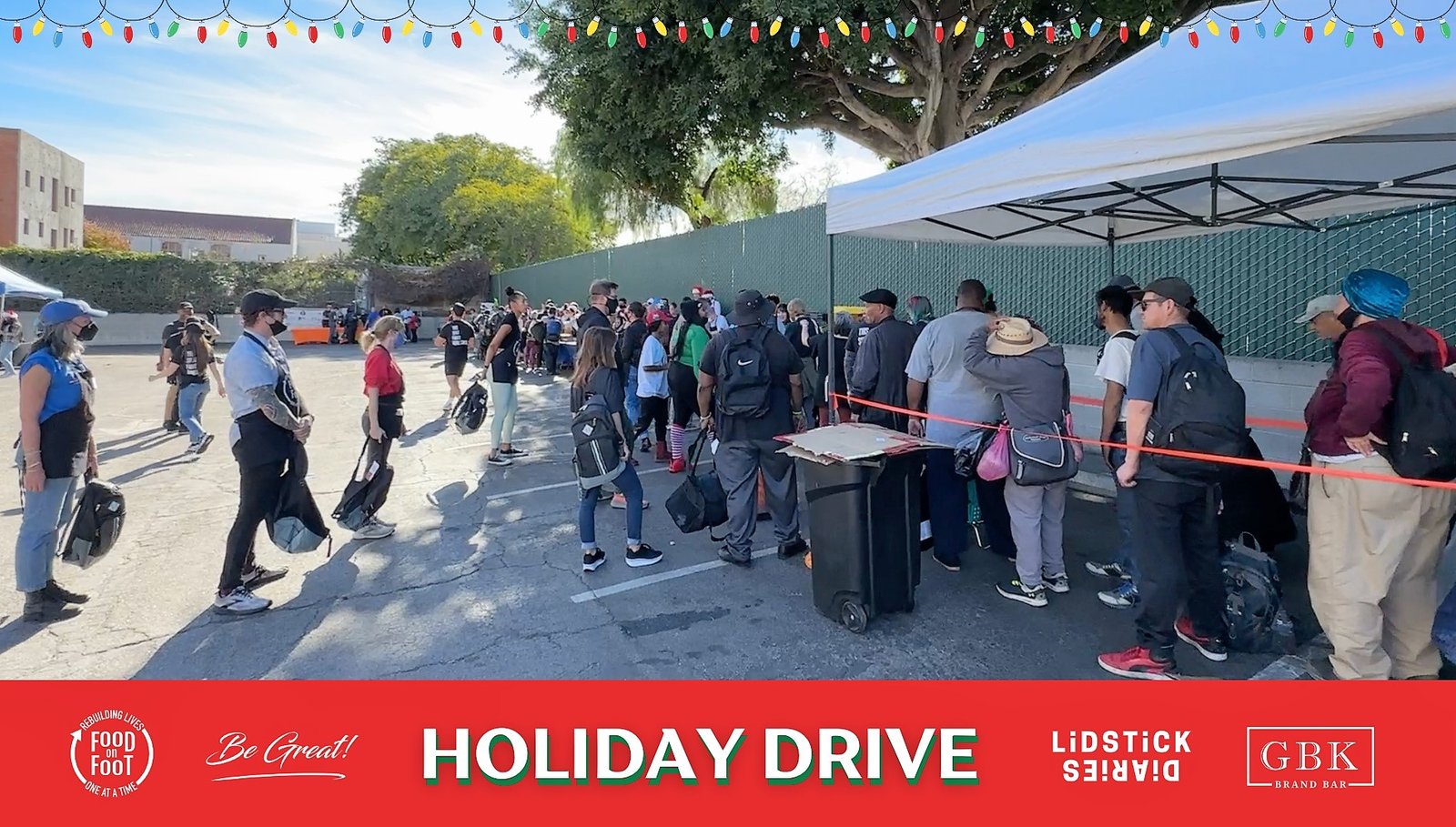 For inquiries about this article, please contact G.O.A.T. Consulting Group at info@goatcg.com or ‪(949) 478-3014.