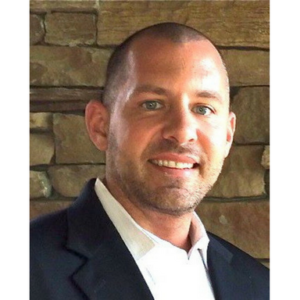 Brad Roche, Mortgage Banker with Element Funding, was named by
Mortgage Executive Magazine
as among the "Top 1 Percent of Mortgage Originators in America 2017" in its annual edition of the listing.
Mortgage Executive Magazine
has compiled the most comprehensive list of the "Top 1 Percent of Mortgage Originators in America" since 2011. Only the top originators among the hundreds of thousands of mortgage originators in the country qualify for the list.
The Mortgage Executive Magazine article introducing the list for 2017 commented, "The minimum eligibility criteria are a total personal production of at least $30 million in 2017. Mortgage Executive Magazine seeks to recognize and celebrate the service, dedication, and hard work that leading mortgage professionals put into serving their clients during the home loan process."
"It's a great honor for me to have been recognized and named to the 'Top 1 Percent of Mortgage Originators in America' list for the seventh consecutive year," Roche said. He continued, "I've been fortunate to have been able to achieve these results working, on average, 20 hours per week so I can spend another 20 hours per week sharing with other loan officers around the country how to better serve their clients by implementing key planning systems."
Brad Roche is a mortgage banker and loan originator for Element Funding in Charlotte, NC. He has been a loan officer for twenty-five years and ranks nationally as a top producer, most recently as one of the top 1 one percent of all mortgage originators in the United States by Mortgage Executive Magazine in 2017. He also was named among National Mortgage Professional Magazine's "40 Most Influential Mortgage Professionals Under 40" for 2015. Roche is a three-time bestselling author and has a weekly radio show that is broadcast in North and South Carolina by four stations including affiliates of CBS and ESPN. Roche is the Regional Manager of the Carolinas for Element Funding, which currently has four area offices. He is widely known as "The Mortgage Planner" and is also coaching Mortgage Planning Systems to a select group of Loan Originators nationwide. NMLS No. 135191.
For more information about Brad Roche, visit http://www.MortgagePlannerMarketing.com.