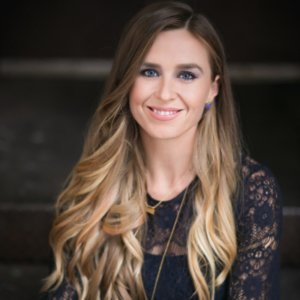 Jennifer Lopez turned 49 on Tuesday and is often quoted saying that she mostly abstains from alcohol as a way to maintain her youthful looks. Lopez repeatedly said she doesn't drink, telling InStyle, "I think that ruins your skin. Of course, during celebratory toasts, everybody's like, 'You can't toast with water!' So I'll toast with alcohol and just take a sip."
According to Caitlin Padgett, founder of Redefining Sobriety and Amazon best selling author of "Drink Less, Be More," you can party for hours and feel great without the drinking part.
Padgett said "By implementing the methods I also talk about in my book, my clients say they have a lot of fun at parties or networking events without feeling that they had deprived themselves or missed out on anything. They feel really glad that they were able to party for five hours and be present, energetic and clear the whole time."
When asked what is the most common benefit her clients reported, Padgett note, "The thing that I hear the most is that they are glad to be able to have a great time, sleep well, and wake up feeling fresh the next day."
Padgett explained how she uses the "JLo method" with her clients, "We all know harsh alcohol is on the skin, as it affects the body's ability to stay hydrated. And a dehydrated skin has more pronounced fine lines, wrinkles, and pores. I believe that not drinking helps Jenniffer Lopez a lot to look younger. Drinking less will also help you get that deep, restorative sleep, something else JLo credits as helping to keep her young. I've shared this method with my clients, successful women who are not alcoholic but do struggle with over-drinking at times and are looking to cut back on alcohol. Along with other accountability strategies, the JLo method is a great strategy for those who can successfully moderate (know that they can have a sip or half a glass and stop there) and who are seeking an alternative to the "all or nothing" approach to sobriety."
"Of course, this method is great that for anyone who struggles with alcohol sometimes, in specific moments – not for people with severe alcohol use disorder or what is commonly referred to as alcoholism. It is a great way to stay aligned with your personal goals without feeling rigid or deprived.", Padgett concluded.
Padgett has created Redefining Sobriety, a platform for women who want to redefine their relationship with alcohol and change their lives. 'I take an alternative approach to the long-established status quo. Redefining Sobriety is based on empowerment and involves radical self-care and self-love and aliveness.", Padgett adds.
Caitlin Padgett is a certified coach for women who struggle with alcohol, creator of Redefining Sobriety and Amazon bestselling author of "Drink Less, Be More". By combining her background in psychology, nutrition, fitness, harm reduction and holistic health she crafted an unconventional approach to helping women find freedom from alcohol, on their own terms. Her work was featured on Forbes, The Huffington Post, Elite Daily and Mind Body Green.
Redefining Sobriety is a movement to support women who want to make a change in their relationship with alcohol in their lives – without adopting a life-long label, needing to swear off alcohol completely or follow a specific program.
"You can learn to drink alcohol in a healthy, responsible way while putting your own self-care as paramount. I created Redefining Sobriety to help women get to a place where alcohol – and whether they choose to drink or not drink – becomes secondary to living their best life. Not everybody needs or wants the structure of a traditional abstinence-based program. So many people won't thrive in this – and you can feel when this is not for you. That's where Redefining Sobriety comes in – to offer a new kind of freedom, choice and autonomy – enabling you to change your life on your terms.", Padgett adds.
To learn more about Caitlin Padgett and Redefining Sobriety visit http://www.redefiningsobriety.com or https://www.facebook.com/coachcaitlinpadgett/