A new collaborative book by members of the "Great Work Cultures" (GWC) movement aims to transform organizations and create more humanistic environments for employees to work in. Joan Blades, a prominent activist for positive change who launched the movement, praises the contributors to the book as "brilliant innovators and leaders who know how to structure workplaces that sing."
Statistics show that the average worker is disengaged and that most workplace productivity is a fraction of what it could be. Members of the GWC movement believe, however, those workplace environments which are deeply respectful of all workers will be productive and experience very low turnover. This book is an outcome of their intention to accelerate positive change at work.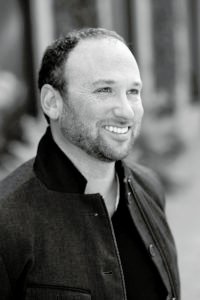 In this interview, book contributor, Josh Levine, discusses his chapter, "The Trouble with Scale: How to Keep Company Culture from Going Wrong in Times of Rapid Growth". Josh Levine is an educator, designer, and author, but above all, he is on a mission to help organizations design a culture advantage. Even though his day job is Principal of Great Monday, a ten-year-old culture design company, Josh is most known as a co-founder of the international non-profit Culture LabX in 2013. His book Great Mondays: How to Design a Company Culture Employees Love will be published this December and is currently available for pre-order on Amazon.