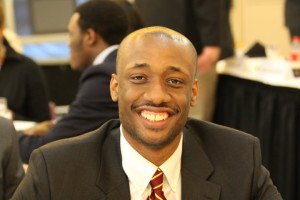 Alzay Calhoun is a business coach  and founder of Coveted  Consultant, a firm focused on  helping experts design the perfect  consulting business. He regularly  publishes articles on leadership,  time hacks, and revenue  generating systems for passionate leaders of entrepreneurial, service-based companies.
Jane: I'm here with Alzay Calhoun who helps companies uncover their compelling message and uniqueness, which helps them create the most profits for themselves. Morning Alzay.
 Alzay: Hey, good morning Jane.
 Jane: How are you?
 Alzay: Hey, I'm pretty good. Today is a good day. How are you?
 Jane: Great. Let's get started. Alzay, your work with consultants and companies is a deep exploration into a company's why, their compelling reasons for being in business. Can you explain why you feel this is critical to their success?
 Alzay: We live in a world of hyper competition. There are more and more competitors entering your industry every day, and your reason why is your fingerprint.  It is the unique stamp that you put on your business and the unique stamp you put on your client base.   So even in those situations where you offer the exact same service as your competitor, they don't have your unique fingerprint, they don't have your same reason why. Your why is your instant differentiation.