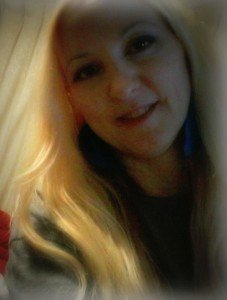 Savvy Schmidt owner of Radio Luv, a radio advertising agency is interviewed by speaker, bestselling author and entrepreneur Ken Sherman of Go Pro Local.
Savvy is a broadcaster, DJ and facilitator for people interested in doing their own radio show. She is scheduled to tour with 1313 Records, and the band Motley Crue, and will be reporting live from the road.  Her radio show is among a handful of shows being considered by a mass syndication and distribution outlet.  Savvy, welcome to the show.  
Savvy:     Thank you very much, it's nice to be here.  
Ken:     Savvy, tell us a little bit more about your business.  What do you do at Radio Luv and how did you get involved in?  
Savvy:     At Radio Luv we're a full-fledged advertising agency specializing in radio advertising and we also bring on hosts; we do the whole nine yards.  We basically train radio show hosts.  We air programming on our online Radio Luv network: Radio Luv Worldwide.  You can hear our programming at RadioLuv.com.  We offer the full gamut of radio advertising. So we do everything from making radio commercials to airing the final product, whether that's on our Radio Luv network, or if you want it somewhere else, we can also get you on the air in different outlets, whether that's regionally in your area, or anywhere in the United States or the world.  We work directly with stations of all sizes, shapes and formats.  Basically, we know that not one size fits all with radio advertising so we tailor make our approach and we customize everything down to the price and, again, where you want to advertise.