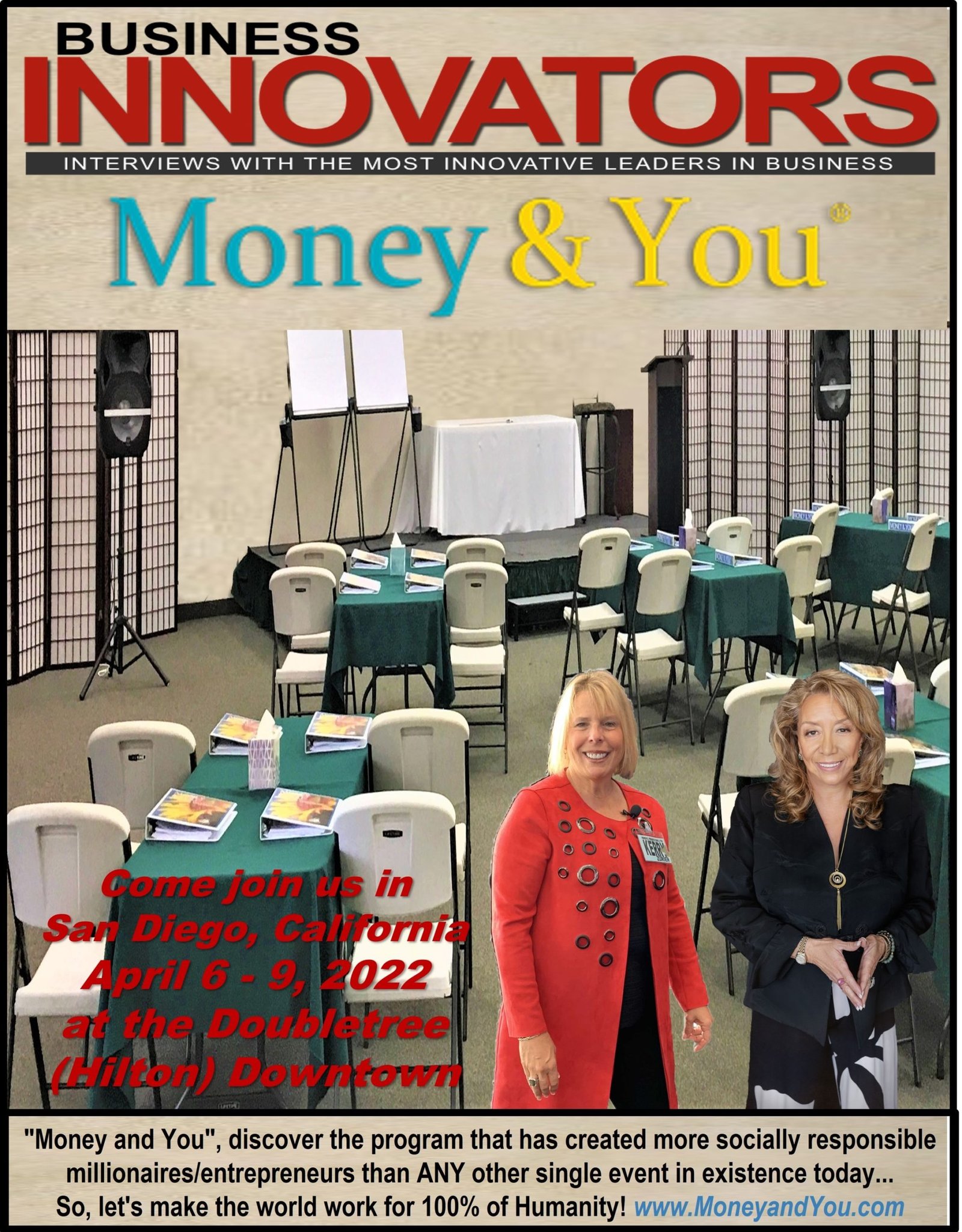 "Money & You," discover the program that has created more socially responsible millionaires/entrepreneurs than ANY other single event in existence today… So, let's make the world work for 100% of Humanity!
In this article for Business Innovators Magazine, Dame Doria (DC) Cordova shares the 10 reasons why people would want to attend the Money & You Program in San Diego on April 6-9, 2022. They are celebrating 43 years of the most sought-after Breakthrough Experience on the planet. 
Meet Dame Doria:
Dame Doria (DC) Cordova, Ph.D. (Hon), CEO, Global Business Developer, Sustainability Entrepreneur, Ambassador of New Education, Mentor of Nurturing. She owns Excellerated Business School for Entrepreneurs, Money & You, and other Excellerated programs, a global platform with over 200,000 graduates since 1979 from over 85 countries – especially from the Americas and the Asia Pacific region. The programs are taught both Live and Online in English, Chinese, Japanese, Tamil – soon expanding to Spanish, Bahasa, Tamil, and other languages.