Discovering your true assets can be the key to success in both personal and professional endeavors according to author and public speaker Darryl Bumpass. Trying to figure out what your assets are can be difficult on your own. Darryl has been an inspiration to countless individuals through writing and speaking. He recently answered a few questions about his methodology as a life coach.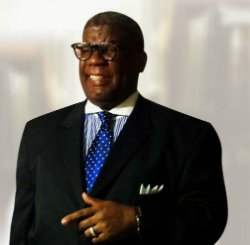 BIM- Darryl, you have helped a lot of folks with their journey, along the way what would you say is your client's biggest or most common problem?
Darryl Bumpass- My clients biggest or most common problem is making a decision. Decisions about transitioning from who they are in there personal and professional life, to whom we know they can become.
BIM- So having an outside perspective to help guide them, that makes perfect sense. What are some of the most common questions your clients ask?
Darryl Bumpass- The most common questions my clients ask of me is "What is my purpose?" and "What is my blueprint or my assignment?" "Where or how do I start?"
BIM- How would working with a professional like yourself greatly improve their chances for success?
Darryl Bumpass- Working with a transition life coach or me as motivational speaker the value I bring to an individual or cooperation is pulling out there assets.
For instance, your job is a 9 to 5 that you go to that keeps your lights on in your house. You don't work there, your work is investing in yourself. Investing in your mind, body, and soul. This allows you to become a better person, a better employer or a better employee. This adds value to every part of your life and goals. Together we figure out how to stop FEAR and Mr. & Mrs. Distraction from entering their peace of mind.
BIM- What inspired you to write your book, "I Know You Hear Me, But Are You Listening?"
Darryl Bumpass- My inspiration for writing my book "I Know You Hear Me, But Are You Listening?" came from the people that have and continue to inspire me on my journey. Inspiration from the passing of my father. the people I surround myself with that help me pull the tools from within that are necessary for me to fulfill my purpose, to stay focus and to be honest with myself.
BIM- What is one thing that someone could expect to take away after reading your book?
Darryl Bumpass- The biggest thing I would hope someone could take away from my book would be, being HONEST with themselves. When you're honest with yourself, you can be honest to others.
Honesty equals freedom. Freedom allows you to be and do anything you put your my to.
NO FEARS, NO MR & MRS. DISTRACTION, GETTING OUT OF YOUR OWN WAY.
Freedom and honesty introduces you to the real you. The person you are born to be.
Darryl has coached many people one on one and has change the lives of countless more through both public speaking and his book. To find out more about Darryl visit  http://darrylbumpasssr.com/