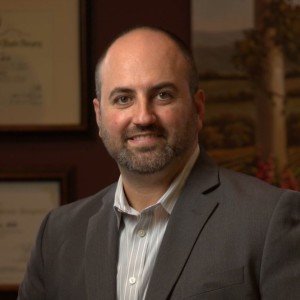 Dr. John Zannis is a board certified plastic surgeon practicing at the Zannis Center For Plastic Surgery in New Bern, North Carolina. He is known across the United States for his surgical expertise in rhinoplasty, breast enhancement and body contouring. He also offers non-surgical techniques including the non-invasive CoolSculpting® body contouring procedure.
Dr. Zannis is the author of the Bestselling Book, "Body Contouring Without Surgery, Non-invasive Fat Reduction With CoolSculpting". In this interview with Bill Kopatich he provides an overview of the non-surgical CoolSculpting body contouring procedure, identifies the types of patients that are good candidates for this procedure and discusses the results that patients can expect.
Bill: Dr. Zannis, thanks for sharing with our readers some information on a new non-invasive technology that can provide body-contouring results that have traditionally required surgery.
Dr. Zannis: It's a pleasure talking with you today, Bill, and I appreciate the opportunity to discuss how CoolSculpting might be a good solution for some patients that are interested in improving their figures.
Bill: Most people have heard of Liposuction. How does CoolSculpting differ with Liposuction?
Dr. Zannis: Liposuction and CoolSculpting procedures are both used to contour the body by removing excess fat cells, so the outcomes are very similar. Liposuction is a surgical procedure that immediately removes fat cells, while CoolSculpting is a non-surgical procedure that marks fat cells for removal by natural processes in the body over the period of several weeks. Both procedures result in reduced physical dimensions of the body area being treated.
CoolSculpting is an FDA-approved, safe and effective procedure, where a cold temperature is applied to the area being treated. The cold temperature selectively affects the fat cells, marking them for removal without damaging surrounding muscle, skin and other tissues. Approximately twenty percent of the fat in the area being treated is eliminated from the body over the weeks following the procedure. Humans are born with a specific number of fat cells, so whether we use CoolSculpting or a surgical procedure like Liposuction, the fat cells are permanently eliminated.
Bill: What patients are likely to get the best results from CoolSculpting?
Dr. Zannis: Like any cosmetic procedure, it is important to make sure the patient understands the expected outcome and will get a good result that will make them happy. Patients that have areas of unwanted fat, which is pinch-able, in areas such as the abdomen or outer thighs or love handles, can be good candidates for CoolSculpting. The skin tone also needs to be good, without a lot of excess skin. If these two conditions are met, the patient is likely to be a good candidate for CoolSculpting. Patients considering CoolSculpting should review before and after photos on the Internet and also from their doctor so they can get a realistic idea of what the results are likely to be.
It's important to understand that not everyone is a candidate for CoolSculpting or even for Liposuction. Patients that are not likely to have a good cosmetic result would not be good candidates. It's important that the patient doesn't have excessive amounts of loose skin, stretch marks or separation of the abdominal muscles. A patient with those conditions would be a good candidate for a tummy tuck. Such a patient would not be pleased with CoolSculpting results even if some fat were eliminated because the appearance of the abdomen would still be pretty much the same.
Neither Liposuction nor CoolSculpting would be recommended for someone that is grossly overweight. Generally if the Body Mass Index, or BMI, is over 35, I probably would not be recommending any of the body contouring procedures that we offer until the patient loses weight first. Once excess weight is lost, we can do body contouring and other procedures to help with the remaining problematic areas or with an excess skin problem.
Bill: What kind of results should patients expect from a CoolSculpting treatment and how long does it take to see results?
Dr. Zannis: A patient can expect about a twenty percent reduction of the fat in the area that's treated in one session, which is noticeable for most people. This will reduce the dimension of the area being treated and it will be visible in the way the clothing fits. It takes about two to three months to realize the results and see the body area shrinking, since the fat that has been frozen by the treatment is killed and is eliminated by the body very slowly. Some patients are interested in more fat reduction so the procedure can be repeated. We can plan for two treatments during the initial consultation and can repeat the treatment after about one month. Some patients wait until after they see the results to decide on a second treatment. An important point is to make sure that patients have the right expectations from the start so they will understand how long it takes to see the results.
The fat removed by CoolSculpting, just like Liposuction, is gone forever; however, that doesn't mean that the patient can ignore their lifestyle. Fat cells can grow or they can shrink and if a healthy lifestyle is ignored and the patient starts consuming more calories or they reduce physical activity, they can still gain weight and the fat will expand, increasing body dimensions again.
Bill: I believe some people view body contouring as a method to lose weight, since fat is being removed. How much weight can your patients expect to lose with CoolSculpting?
Dr. Zannis: CoolSculpting and other procedures to contour your body should not really be looked at as weight loss solutions. Fatty areas of the body are being reduced, and the body is being contoured, but fat does not weigh very much, so there is not a lot of total weight reduction. A cubic inch of fat only weighs one or two ounces, so, depending on the amount of areas we treat with CoolSculpting, a patient will likely lose only about one to three pounds.
Bill: What does a patient experience during a CoolSculpting treatment and how long does it take?