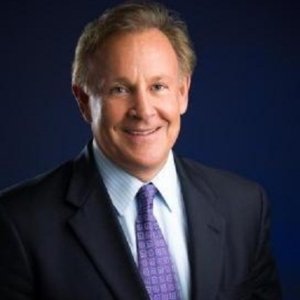 Dr. Kelly Miller, the founder of Health Restoration, topped the Amazon.com Best Sellers Lists on August 8th with a #1 ranking in Brain Diseases, and a #2 ranking in Alternative Holistic Medicine.
Saving Your Brain: Causes, Prevention, and Reversal of Dementia/Alzheimer's
was also recognized as a #2 Hot New Release.
Saving Your Brain explains how genetics, lifestyle choices, and environmental hazards contribute to the development of Alzheimer's, dementia and other brain diseases. Fortunately, research shows that prevention and reversal of these conditions are possible when caught sufficiently early. Dr. Miller describes specific actions and strategies a person can take to markedly reduce his/her risk of succumbing to the diseases outlined in the book. Dr. Miller also shares two new, natural, non-drug technologies that can help the brain function optimally. The book describes a cutting-edge technology that makes early detection of Alzheimer's, dementia, concussion, Parkinson's, depression, and other neurological problems possible with a phone app using voice recognition.
In response to the book hitting #1, Dr. Miller said, "I am very excited about the response to the book. Because Alzheimer's is the fastest cause of death in the US, it is important that people know that there is hope and that there are options available to them. By becoming informed about the causes of brain diseases and the treatment options available, people can implement the strategies outlined in the book to avoid, eliminate, or reverse conditions related to these diseases. Prevention and early detection are the keys to success."
Dr. Miller's educational background in acupuncture, chiropractic, naturopathy, functional diagnostic medicine, aging, and regenerative medicine allow for a multifaceted analysis and insight into the body's anatomy, physiology, and biochemistry to help patients restore their lost health, or develop a strategy for functional longevity. His understanding of how to combine these disciplines produces outstanding outcomes for his patients.
Dr. Miller is the author of seven health-related books. The first three books, 13 Secrets to Optimal Aging: How your Hormones can Help you Achieve a Better Quality of Life and Longevity, and Micronutrient Testing: How to Find Out what Vitamins, Minerals, and Antioxidants you Need and Is your Environment Stressing you Out? How to Pro-Actively Protect Yourself from Environmental Toxins, are now available on Amazon.com and on Kindle.
Saving Your Brain: Causes, Prevention, and Reversal of Dementia/Alzheimer's is available on Amazon.com at https://www.amazon.com/Saving-Your-Brain-Prevention
For more information about Dr. Miller go to http://www.drkellymiller.com
Location Info:
Health Restoration
11804 N 56th St, Temple Terrace, FL 33617
(813) 985-5190