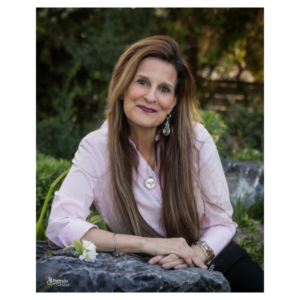 Jared Jarvis of Oil Sharing Tools company has commissioned Grant to share her expertise and sought after program known as "The Lullaby Connection: Night Time Nurturing Technique," a part of the Joy Coaching University's system. This sought after technique offers tools for parents, grandparents and caregivers to provide children with comfort, solace and peace in an ever increasing restless world.
Grant stated: "We are excited to share "The Lullaby Connection: Night Time Nurturing Technique" with parents, nurturers and caregivers. This is an holistic approach to parenting and grandparenting and focuses on accessing the five physical senses through music, aromatherapy and more. It is a process that provides comfort for tender hearts that stand in need of nurturing and restoring them to childhood joys. It is an excellent resource for those taking an active role in educating, parenting and nurturing children within the walls of their own homes."
Jarvis added: "We have been involved with Essential Oils for many years and have recognized the desire that communities throughout the nation have for continuing education and creative tools to enhance their understanding of the uplifting aspects of essential oils. We are excited to share The Lullaby Connection with audiences that are looking for education and tools for naturally nurturing children in holistic, happy ways."
This educational event provides us with the widest exposure to child advocates, educators and healthcare professionals. We have searched to find a meaningful and compassionate delivery style which pairs music and essential oils with the five physical senses. Grant's Joy Coaching System helps to create pathways in the heart, mind, body and spirit for JOY to be experienced on all levels.
The introduction to "The Lullaby Connection" is free of charge for all interested participants.
30,000 attendees expected September 19-September 22, 2018 at the Radisson Hotel downtown Salt Lake City 215 W. South Temple, SLC, Utah 84101.
Contact Karyn Lynn Grant @ karyn@joycoachingamerica.com
Karyn Lynn Grant, LMT, Singer-Songwriter, has been sharing "The Lullaby Connection" with mothers across America, via "Joy Coaching America." Her "Angel Dreams Lullaby Collection" (8 CD set) has been nurturing, uplifting, comforting, blessing and ministering to children for over a decade. Now, with a National Recognition from The Global America Pageant, Karyn holds the title as Ambassador, Mrs. Charis Award, with her platform of "Cherishing Children Across America."
Contact :
Karyn Lynn Grant
(801) 427-1047
www.joycoachingamerica.com
Facebook: The Lullaby Connection: August 2018
Facebook: Joy Coaching America: Nurturing Hearts, Homes & Families
The Joy Coach, LLC
dba Joy Coaching America
www.joycoachingamerica.com
715 S. Apple Grove Lane
Pleasant Grove, Utah 84062