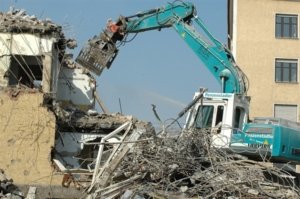 In early 2018, Canadian legislature finally banned asbestos from being used in a myriad of materials, much as the United States had done years ago. This comes finally after Canada's mesothelioma rate has climbed to be one of the highest in the world, with one-third of workplace related deaths being due to asbestos since 1996. Asbestos exposure has claimed its' title as the number one cause of occupational death throughout Canada.
According to Sean Samac, founder of EZ Environmental, "Despite all of this, Canada has finally decided to shut down all asbestos operations and instead make way for companies like ours to come in and safely beginning the process of asbestos removal."
According to the proposed regulations, the government estimates asbestos was responsible for approximately 1,900 lung cancer cases and 430 mesothelioma cases in Canada in 2011. A single case of lung cancer or mesothelioma costs Canada's health system more than $1 million, the government says. With this ban and initiation of the material being removed, over time there should be a decline of asbestos deaths in Canada.
"With the push from the government to get everything up to the new code, we have been ever-vigilant in safeguarding as many people as possible while providing them with the removal services deemed so important," says Samac. The federal health and environment departments are both sponsoring the proposed changes aimed at eliminating the market for asbestos products in this country. The government now acknowledges that all forms of asbestos fibers, if inhaled, can cause cancer and other diseases.
Canadian houses were constructed with asbestos-containing cement and other materials. At one point, the vast majority of homes in Canada contained any number of asbestos-laden products ranging from shingles and siding to insulation. These products contained not only chrysotile asbestos, but types of amphibole asbestos as well. Those involved in the construction industry were almost always exposed to the hazardous mineral, and, as a result, rates of asbestos-related diseases are now extremely high among construction workers. In addition, at least 4,000 household products used by Canadians during much of the 20th century contained asbestos in varying amounts.
Chrysotile isn't the only form of asbestos in Canada that presents an exposure risk. Other forms of asbestos, known as amphibole asbestos, are found in various asbestos-containing products. Such products typically include construction materials, but could be found in household and commercial products as well. Types of amphibole asbestos include actinolite, amosite, anthophyllite, crocidolite and tremolite. Amphibole asbestos is considered more carcinogenic than chrysotile asbestos, meaning it may take less exposure to cause a related disease," says Samac.
About Sean Samac and EZ Environmental.
EZ-Enviromental is a family owned and operated business specializing in all facets of demolition and environmental services in Toronto. They pride themselves on providing outstanding value to the community and many satisfied, loyal customers.
Visit EZEnvironmental.net or call (416) 655-8423 for more information.
Location Info:
EZ Environmental
511 The West Mall #1811, Toronto, Ontario M9C 1G5
(416) 655-8423