Starting a business is a big achievement for many entrepreneurs, but maintaining one is the larger challenge. There are many standard challenges that face every business whether they are large or small. It is not easy running a company, especially in a fast-paced, ever-changing business world. Technology advances, new hiring strategies, and now, political changes coming with the new administration, all add to the existing business challenges that entrepreneurs, business owners, and executives have to deal with.
Maximizing profits, minimizing expenses and finding talented staff to keep things moving seem to be top challenges for both SMBs and large corporations. We have been interviewing companies from around the world to discover what challenges they are facing in their businesses. We also asked each company to share business advice they would give to a younger version of themselves.
Below is our interview with Ted Fischer, Founder and President at Fischer Investment Strategies: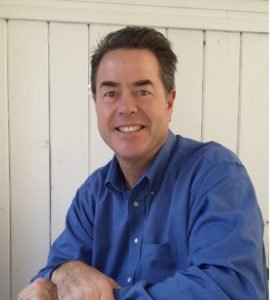 What does your company do?
Fischer Investment Strategies (FIS) is an independent "fee-only", wealth management fiduciary providing comprehensive financial planning and retirement plan services firm based in Westlake Village, California. We cater to busy successful people and companies throughout the United States.The FIS mission is to create a unique financial plan for every client based on their given situation by seeking the highest expected return with the least amount of risk, at a very low cost.
What is your role? What do you enjoy most about your role?
I am the founder and president of Fischer Investment Strategies. I enjoy meeting new people, learning about their unique situations in life, and being able to provide sound financial guidance that not only educates and enables my clients to achieve their financial goals, but equips them for retirement readiness. It is extremely rewarding to meet people, who feel there is no hope for their financial situation, and speak to many different ways they can make changes in their financial decisions to get back on track, pay off debt, start saving, and get excited about their financial future again.
What are the biggest challenges in your business right now?
My biggest challenge is keeping up with how fast FIS is growing. I have a small team of Investment Advisors working out of a small office, bursting at the seams. My top priority is my clients. Most of my time is spent face-to-face with clients, whether it is in the office, at their home, on a golf course, or at a restaurant. I am grateful of my growing pains, but I also recognize the importance of keeping up with technology, operational efficiency, and hiring and managing good people.
If you could go back in time, what business advice would you give to a younger version of yourself?
I would tell them to only get into this business if you enjoy financial decision making and your heart and soul is helping people become more financially successful. Do not chase the money by selling investments and insurance products. The money will follow you if you do a good job. People are not stupid. They can tell if you are passionate and transparent in helping your clients.