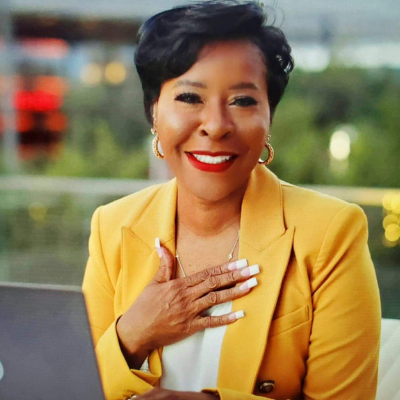 Jeannetta has often been heard saying, "I hate when I hear people say, I wish today was Friday." Making her wonder, "Why are they wishing their life away?"
This may very well be because so many individuals simply don't know how to make their dreams of reaching financial freedom become a reality. Many people often romanticize the law of attraction and believe it's enough to manifest a goal and it will surface. However, envisioning the end result is not enough. Words without action are nothing, without the work. One must take the time to plant the seeds in order to experience the abundance from the harvest.
As an entrepreneur with more than 25 years of experience, Jeannetta Collier is not afraid to evolve and has most certainly put the sweat equity into developing successful businesses. She has been featured twice as One of the Most Notable People in North Texas and has facilitated numerous start-ups. She is the founder of Imaginary Glass Ceiling and Nu'Blac Investments, organizations that were founded based on an ongoing need for education, to provide awareness, and grant access to networks and platforms that were not available to so many individuals for far too long. Jeannetta is also a transformational master life coach and business strategist, certified NLP master coach, international speaker, investment strategist in real-estate and market trading, philanthropist, published author, community advocate, creative and executive producer, and radio host of The Best You.