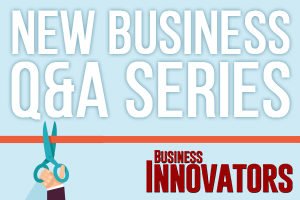 This is part of our series highlighting businesses that have been operating for two years or less. In this article Ken Carfagno shares her experiences and insights since opening SMART Cleaning Biz.
---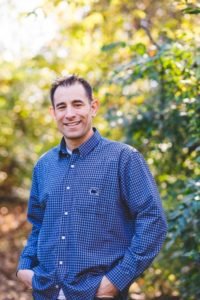 How did your business get started?
The parent corporation of SMART Cleaning Biz, Carfagno Cleaning Incorporated, started in July 2005 when my wife Teresa was chatting with our property manager. "Brett, are you okay?" Teresa asked. Brett replied. "Our cleaners. Didn't show up… again." Then he turned up toward Teresa, who was holding our first born on the balcony of our apartment, and said. "Wait… do you clean." Teresa responded. "Well, my husband is really good at it."
There you have it. Teresa got insurance and sent me to the county clerk to register "DBA Carfagno Cleaning" immediately as we needed the money. I was a full time mechanical engineer at the time with GE, but little did I know that I'd be fired 3 months later. We set on the path to cleaning our own apartment complex. This opened up doors for 2 other complexes and an entire real estate network. It always pays to have an open mind.
I decided to stick to the solo/freelancer route and optimize this business. In December 2016, I was interviewed the first time on Jon Lee Dumas's EOFire Podcast to share with other entrepreneurs how I "shrunk my work week without sacrificing income". The process I used to optimize is called the ISO Model and in late 2016, I began SMART Cleaning Biz. SCB was initially a 1-on-1 coaching business for solo cleaning owners. This grew into group coaching and course sales and today, I run the SMART Cleaning Tribe membership community for cleaning companies ranging from newbie to solo to 7-figures. In the Tribe, we mastermind, connect, share documents & policies, support, encourage and most importantly hold each other accountable.
Who do you serve and why?
We serve the cleaning company owner that is struggling to make it or overwhelmed with a lack of direction and community.
We serve the single or stay-at-home mom, that doesn't know how she's gonna pay the bills and is praying for an opportunity?
We serve the working dad or mom that is frustrated at their job and would love to own their own business?
We serve the millenial/young adult struggling to find their identity and not buying into the 40-year corporate plan?
What makes your business/product/service different?
I am offering a side hustle opportunity to make $50k on part time hours cleaning houses or offices. The work is physical, but not highly skilled. Anybody CAN do it, but most will not see the true value. The ones that do "see it" can come into a community with access & support to achieve their dreams.
I am also offering a community for those that already own cleaning companies and feel lost and overwhelmed.
The SMART Cleaning Tribe is different because we focus on SMART Goals and cut through the noise to set goals and hold each other accountable to winning!
What obstacles did you have to overcome in order to start your business? 
In the beginning of this coaching business, I had to prove myself. Most coaches aren't willing to put in the hard work to build their trust & attention. I dedicated myself to 18 months of continuous connection and free coaching to help as many as I could in online forums & groups. This lead to the business I have today.
What has been the most rewarding experience for you since starting your business?
It happened yesterday. I on-boarded two new members to our Tribe. They were so excited and grateful. I then introduced them to the rest of the Tribe and they loved on them big time, saying things like :
"Welcome to the family!"
"We're a family here. You'll love it."
"So glad you're both here to add to the Tribe."
The messages went on for 45 minutes and I just watched it happen. It feels amazing when you find amazing people that want to accomplish amazing goals together!
What has been the biggest mistake/lesson you've learned?
I have always been more passive in nature verses bold and aggressive. It came down to my own insecurities of 'would people like what I'm doing'? I've had to listen to the advice from my Board of Advisors in the Total Life Freedom Mastermind Group to change and simply do one thing better… ASK for the SALE! You know, it does work when you have a great product or service that you believe in.
If you could do it all over again, what one thing would you do differently, and why?
I would have ASKED more people to join my community a lot sooner. However, I even hesitate to answer this as Napoleon Hill says that "every adversity has with it the seed of an equivalent success." And I've found that to be true.
How do you keep things fun and interesting for yourself and your team?
Great question. This is vital. My "team" is a community of business owners, not employees of my company. They are already self-motivated to win. The first thing I do is listen. What do they want? What resources can I provide to help them achieve more? The second thing is culture. I only allow givers and action takers to join. This takes care of so much. It's also very important to have fun. We do Tribe calls 7 times per month and we're planning our first in-person retreat. We are all friends and value each other, so our advice is meaningful and our sense of humors are alive.
Who do you admire and how has that person helped you to reach your current level of success?
Vincent Pugliese of Total Life Freedom. He is my coach and has helped me make the vital transition from solo cleaning owner to community builder. This shift is allowing my family to begin to experience slices of freedom, one month at a time.